What are the Best Black Friday Deals I Can Find?
Nov 17,2023 | curvy-faja
Black Friday is an exciting time for avid shoppers as it offers massive discounts, making it the perfect opportunity to grab those items you've been eyeing. Whether you're looking for electronics, fashion, home appliances, or travel deals, this ultimate guide will help you navigate through the Black Friday madness and find the best savings.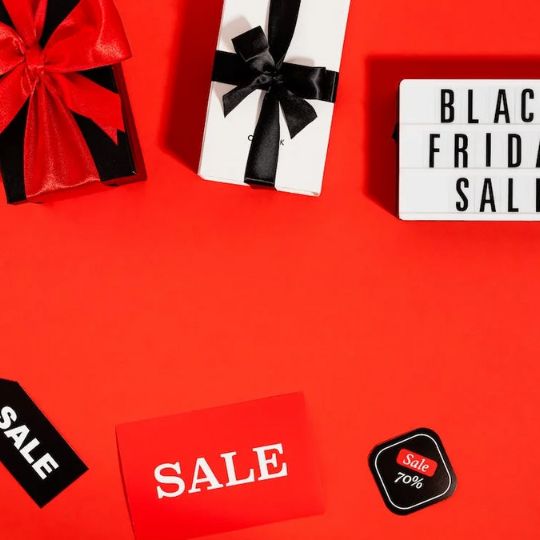 Tips for Finding the Best Black Friday Deals
1. Researching and Planning Ahead
To make the most of Black Friday deals, it's essential to research and plan ahead. Look for online ads and browse through retail websites to identify the products you want to purchase.
2. Utilizing Online Resources
Take advantage of online resources like deal websites, price comparison tools, and social media platforms. These platforms often provide exclusive access to Black Friday deals and notifications about upcoming discounts.
3. Checking Out Local Advertisements
Don't overlook local advertisements from your favorite stores. Many brick-and-mortar businesses offer exclusive discounts and promotions for Black Friday shoppers.
4. Comparing Prices and Reading Reviews
Before making a purchase, compare prices across different retailers. Also, take the time to read reviews to ensure you're getting a quality product at the best price.
Popular Categories for Black Friday Deals
Black Friday offers deals across various categories. Some of the popular categories to consider are:
1. Electronics and Gadgets
Black Friday is known for its jaw-dropping discounts on electronic devices such as TVs, smartphones, laptops, gaming consoles, and smart home devices.
2. Home Appliances and Kitchenware
Upgrade your home with discounted appliances and kitchenware. Look for deals on refrigerators, washing machines, coffee makers, and other essentials.
3. Fashion and Beauty Products
Indulge in some self-care with discounted fashion and beauty products. Score great deals on clothing, accessories, cosmetics, skincare, and haircare products.
4. Toys and Games
Black Friday is an excellent time to save on toys and games for kids and adults alike. From board games to the latest video game consoles, the options are endless.
5. Travel and Vacation Deals
Consider taking advantage of Black Friday travel deals. Airlines, hotels, and travel agencies often offer discounted fares and packages, allowing you to plan your dream vacation at a fraction of the cost.
Online vs In-Store Shopping
When it comes to Black Friday shopping, you have the choice between online and in-store experiences. Consider the following factors:
1. Advantages of Online Shopping
Online shopping offers convenience, unlimited options, and the ability to compare prices effortlessly. Additionally, you can avoid long queues and the chaos of overcrowded stores.
2. Advantages of In-Store Shopping
In-store shopping provides the opportunity to physically see and try out products before making a purchase. It also allows you to enjoy the atmosphere and excitement of the Black Friday event.
Highlighting Some of the Best Black Friday Deals
1. Top Electronics and Gadgets Deals:
- 50% off on selected TVs at ABC Electronics.
- $200 discount on the latest smartphone model at XYZ Mobiles.
2. Top Home Appliances and Kitchenware Deals:
- 30% off on all refrigerators at Home Appliances Warehouse.
- Buy one, get one free offer on coffee makers at Kitchen Essentials.
3. Top Fashion and Beauty Products Deals:
- 40% off on clothing and accessories at Fashion Paradise.
- Get a free makeup palette on orders above $50 at Belle Cosmetics.
- 90% off on our website.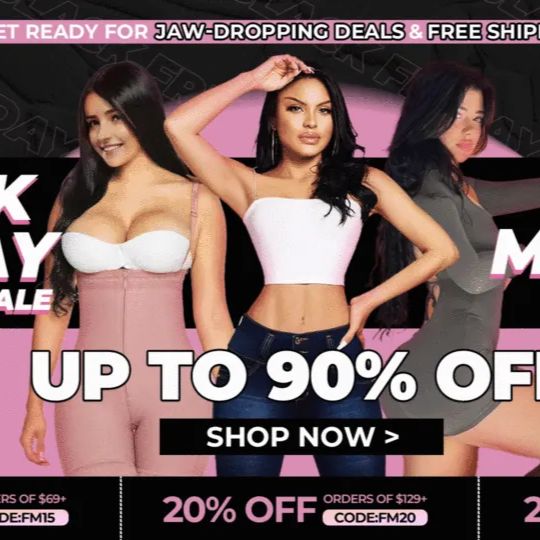 4. Top Toys and Games Deals:
- 50% discount on all board games at Funland Toys.
- $100 off on the latest gaming console at GameHub.
5. Top Travel and Vacation Deals:
- Save 25% on flights to popular destinations with Wanderlust Airlines.
- Book a 5-night vacation package and get the 6th night free at Sunshine Travel Agency.
How to Stay Organized and Avoid Overspending
1. Making a Budget
Set a budget for your Black Friday shopping to avoid overspending. Stick to your list of essential items and resist the temptation of impulse buying.
2. Use Shopping Apps and Price Trackers
Take advantage of shopping apps and price trackers to monitor price changes and receive alerts when desired items go on sale.
3. Create a Shopping List
Make a comprehensive shopping list in advance and stick to it. This will help you avoid purchasing unnecessary items and stay focused on your planned purchases.
Black Friday Shopping Tips for Different Types of Shoppers
1. Tips for Early Birds
- Wake up early to catch the best deals and sales before they run out.
- Keep a list of priority items to ensure you don't miss out on your must-have products.
2. Strategies for Online Shoppers
- Stay updated on flash sales and limited-time deals.
- Optimize your online shopping experience by creating accounts in advance on your favorite retail websites.
3. Advice for In-Store Shoppers
- Map out the stores you want to visit and plan your route efficiently.
- Bring your own shopping bags or backpacks to avoid additional charges.
Keeping an Eye Out for Cyber Monday Deals
After Black Friday, don't forget about Cyber Monday, which offers additional online deals and discounts. Mark your calendar and extend your shopping spree for even more savings.
Conclusion with Black Friday just around the corner, it's time to start preparing for the best deals of the year. Follow these tips, explore the top categories, and stay organized to make the most out of this shopping extravaganza. Remember to prioritize safety and enjoy the thrill of finding incredible savings. Happy shopping!
Comment