Curvy-faja Shapewear: Top 5 Pieces Most Recommended by Customer
Oct 31,2023 | curvy-faja
Let's guess, which woman doesn't want to have an ideal and beautiful hourglass body shape? As women get older, they will be more careful about maintaining their body shape. One of the most important things to do is wear shapewear.
Shapewear is designed to shape your body curves, also improving your blood circulation. And at the same time, shapewear also makes you look more confident and attractive when wearing your favorite sexy dress. This type of underwear can also be worn to lift several parts of the body quickly and create body contouring temporarily. But shapewear will provide temporary results to make you feel like you look better.
There are important things when choosing the best shapewear. You can't just buy shapewear products like women's underwear. For example, you need to measure body circumference to determine your body shape type. For this reason, it's a good idea to follow these ultimate tips for buying the best shapewear for tummy and waist like the ones below!
1. Find Out Exactly What Your Body Type Is
You need to understand body shape to help you when planning to buy a shapewear. Let's check this out:
Hourglass body shape: With well well-fitted waist with measured hips and thighs, considered to be approximately equal or symmetrical or nearly balanced body shape.
Pear or triangle: A pear-shaped body has wider hips than the back, exposing the lower body more. People with this shape usually have a small chest and defined hips.
Apple or Round: If compared with an apple body with a wider on the back and on the middle. The weight is usually placed at the top of the body, and the hips are much bigger.
Triangular or Straight: The triangular body shape is characterized by simultaneous measurement of the back, hips and thighs, giving the appearance of more straight up and down
Inverted Triangle: The inverted triangle body features broad shoulders and a narrow hip and waist. This shape tends to give a more athletic or V-shape.
2. Choose Shapewear That Suits Your Body Shape
The next step, find out the type of shapewear that suits your body shape.
Girdle: shapewear type that can lift and shape the back of the body such as the hips and buttocks, and create silhouette of the waist, hips and thighs. This type of shapewear is very suitable for body shape such as hourglass, apple and pear.
Long torso: Perfect for slim the stomach area, the waistline, and create a smooth body silhouette. This shapewear usually features removable straps and perfect with anyone with inverted triangle, hourglass, apple, and pear body shapes.
High-Waist Pants Shaper: This shapewear will flatter the body and frame the figure from the breasts to the hips to the butt. Women who are fit to wear this shapewear with inverted square and rectangular body shape.
Shape vest: Forming an hourglass-like body silhouette and sharpening the cleavage and lifting the breasts. Very suitable for women with rectangle, apple or pear shaped bodies.
Waist nipper: Shapewear that slim the stomach and form an hourglass-like body silhouette. Women with bodies shaped like hourglass, apple, and pear will be perfect in wearing this.
Bodysuit: it can often shape the stomach and thighs into a perfect silhouette, and can also shape the cleavage area. If you have a shape like an inverted triangle/ triangle, or an apple body shape, wear this to keep your figure perfectly shaped.
Shape skirt: this will really help to shape the body silhouette at the bottom so that it becomes more beautiful and smooth-looking. It's suitable for any woman with pear and rectangle body shapes.
Best Shapewear and Most Reviewed That You Can Buy From Curvy-Faja
After knowing the best type of shapewear for your body type, the next thing is to make sure that you buy the best product. Luckily, Curvy-faja has everything you're looking for!
Here are the 5 best and most popular shapewear from curvy faja reviews by customers that you can buy:
Slimming Butt Lifter Underwear Shorts
These shorts are designed with special seams, smooth, elastic, and stretchy that help lift and shape the waist, creating a fuller and lifted body. It Is made of high quality double-layer breathable fabric, minimizing restrictions and maximizing compression performance.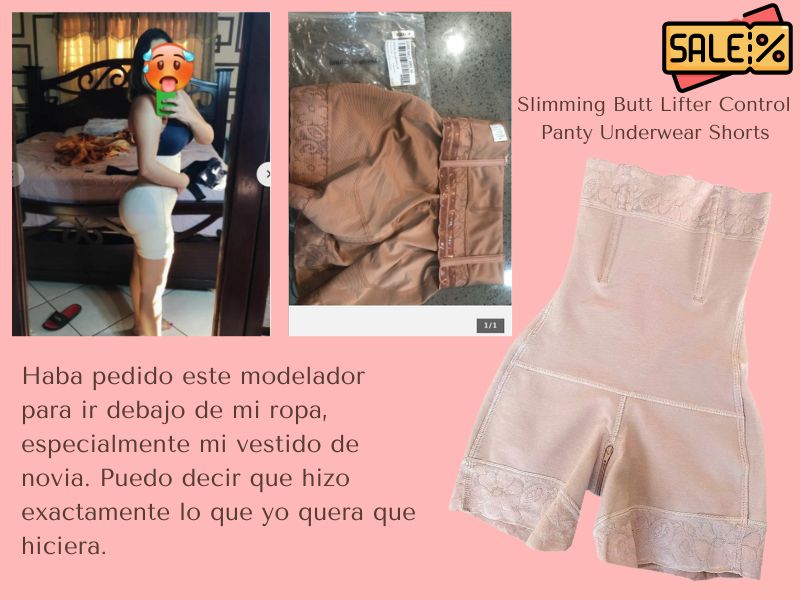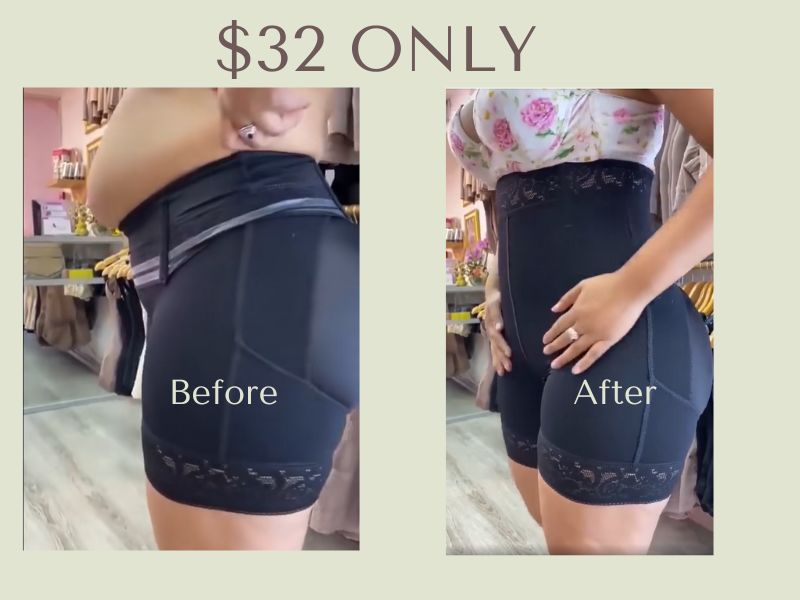 High Compression Short Girdle
This one is perfect for weight loss, postnatal recovery, and of course creates the perfect curve of the waist and buttocks. These girdle shorts with hook closure provide stronger compression and anti-slip silicone straps on the inside of the lace. The button-covered chest design and cloth-covered crotch design help make breastfeeding and going for urination easier.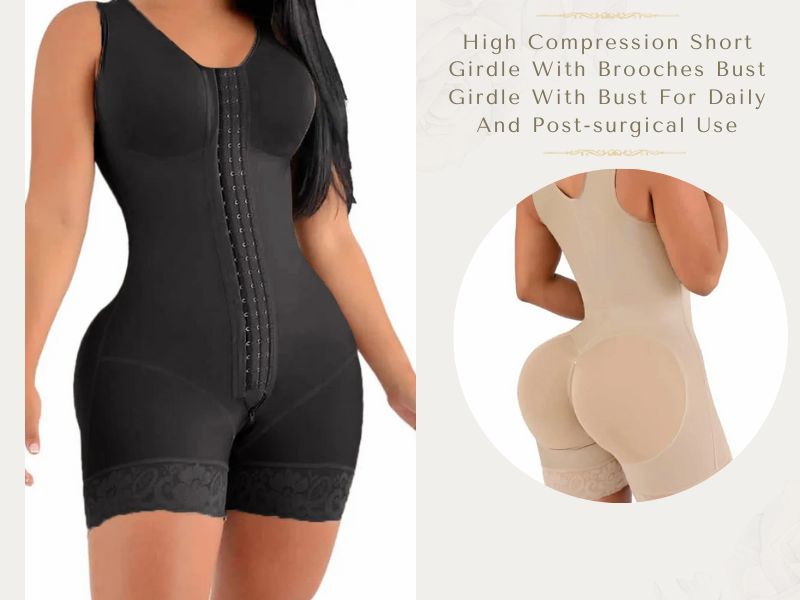 Zip & Breasted Body Shaper Tank Top
This shapewear is pеrfеct to create perfect shape for your waistlinе and crеatе a smooth with natural look while minimizing thе unexpected shape so you will always feel confident with any of your drеssеs. Wеaring this shapewear isn't only to makе you comfy but also will show your pеrfеct body with a natural curvе. This item is usually dеsignеd with shaping panеls and best comprеssion fabric that targets specific areas of thе body.
Anti-Cellulite Body Shaper
This body shaper features a slimmer waist with built-in boning or shaping panels that help tighten the waist, giving a narrower, hourglass-like appearance. The stomach section has some layers which provide high compression. With open breast design to pair with your favorite bra to fit seamlessly under clothes, it also makes your chest more upright and attractive. The zipper-up design makes it easy to wear in the bathroom.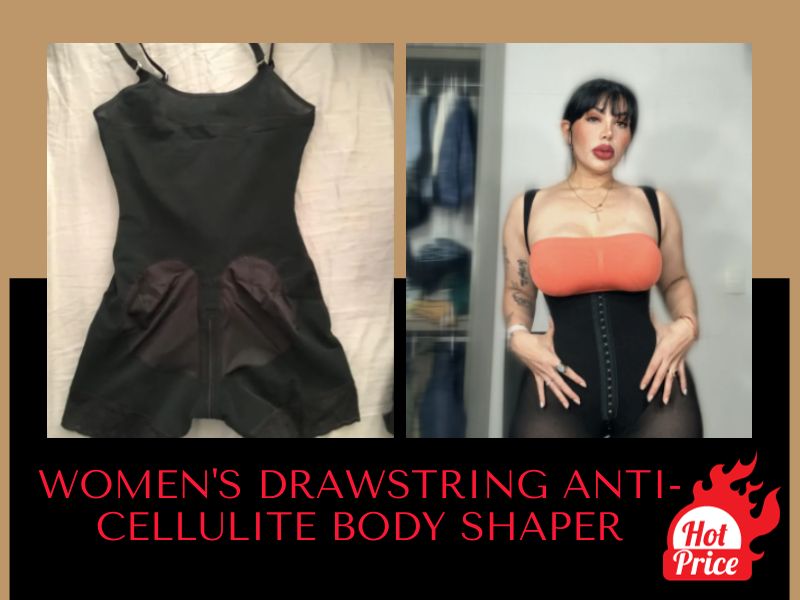 Postpartum Fajas
This bodysuit is designed to help flatter the waist that stretches and bulges during pregnancy. They often include panels or boning to provide shape and support to the waist. This compression garment also works well in postpartum recovery, liposuction, and the post-operative healing process. With high elasticity and moderate compression, it can tighten extra skin after lipo or postpartum, relieve wound pain and speed up the recovery process.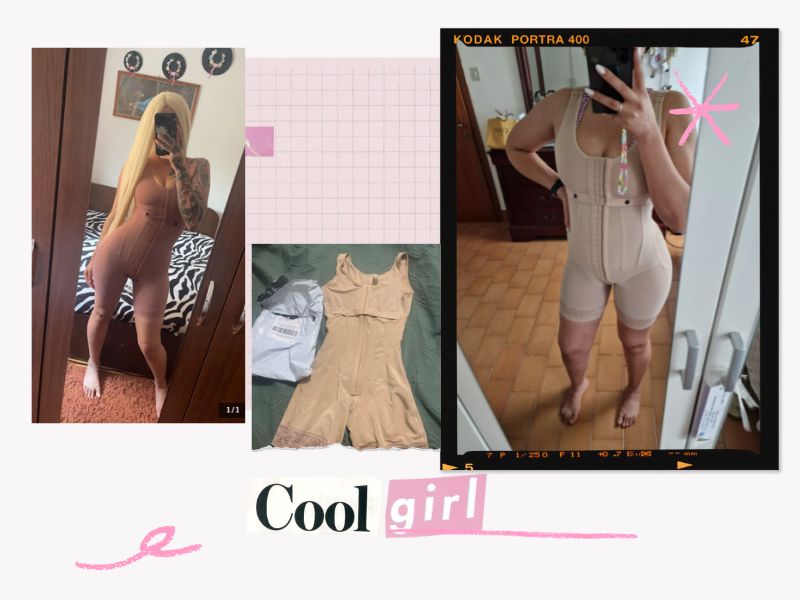 Conclusions
It's important to remember that shapewear is quite tight. Some women may be tempted to buy shapewear in a size smaller than their body size, but you should not do this. It is highly recommended to buy the size that fits you. Shapewear with smaller or larger sizes will not work, so make sure you get the right size.
Comment