Different Types of Shapewear and Why You Should Wear Them
Nov 05,2023 | curvy-faja
Wearing shapewear is about embracing your individual beauty, not just about defining your silhouette. We'll explore all of the advantages of wearing shapewear in this educational guide. Shapewear has developed into a wardrobe must for women from all walks of life, offering comfortable support and confidence-boosting benefits. Come along with us as we set out to discover why so many women are selecting this powerful clothing to feel and look their best. You'll have a fresh understanding of the amazing impact shapewear can have on your daily life at the end of this essay.
Here are different types of shapewear and what are the reasons why you should wear them:
Steel-Bones Upper Body Shaper for an Hourglass Body Shape - This type of shapewear will cinch your waist, and give you an hourglass figure instantly. Shapers with steel-bones usually have strong stomach compression, and have more durable structure. This is ideal for women whose goal is to have a flatter and curvier midsection.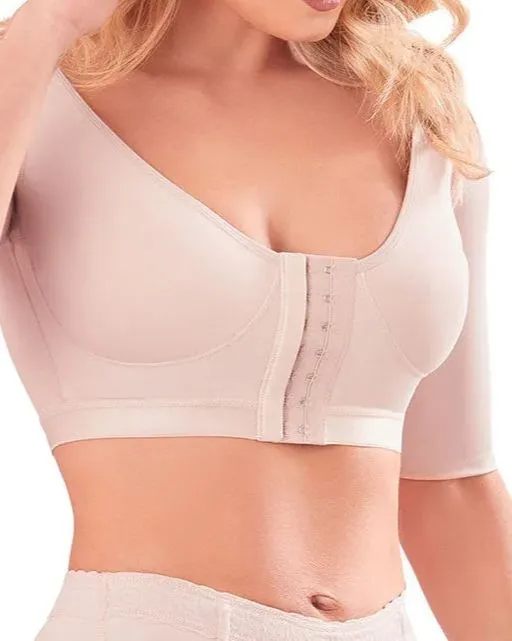 Women'S Post Surgical Surgery Bra Posture Corrector With Sleeves Brasier Post Operatorio
Multipurpose Shapewear Bra for Compact Bust Support
Choosing a multipurpose shaper bra provides versatile benefits. It corrects posture, provides crucial support for the healing process following surgery, and is a cozy bra for daily use. The understated design enhances comfort and confidence by enabling seamless wear beneath garments. Don't forget to choose the appropriate size for maximum impact.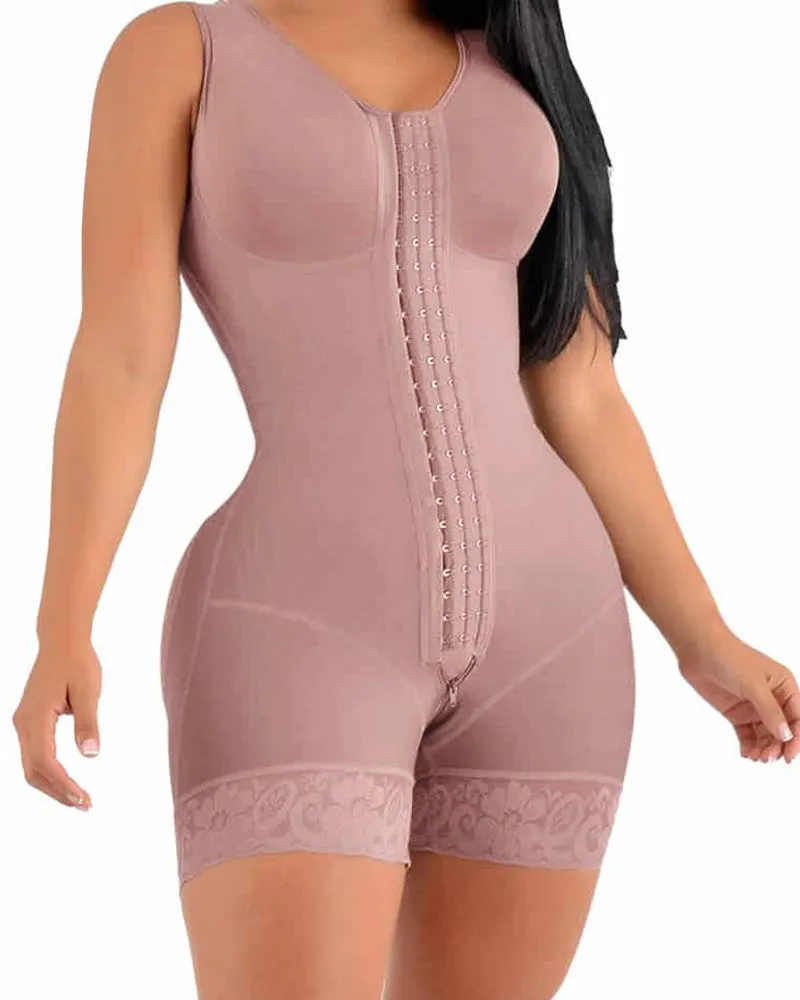 High Compression Short Girdle With Brooches Bust Girdle With Bust For Daily And Post-surgical Use
Full Body Shaper for Postpartum Body Support
Selecting a multifunctional shaper bra offers numerous advantages. It corrects posture, provides crucial support for the healing process following surgery, and is a cozy bra for daily use. The understated design enhances comfort and confidence by enabling seamless wear beneath garments.
Highly Elastic Shapewear for a Smooth Body Line
Choosing a Highly Elastic Shapewear offers specific benefits. In addition to ensuring a flawless fit under different ensembles, it smooths uneven lines, pushes up the silhouette for a more attractive appearance, and offers crucial postpartum support. Additionally, faja body shaper is comfortable and suitable for a variety of settings. In the end, choosing the appropriate size is essential for both effectiveness and comfort. For individuals looking for smoother body lines and postpartum support, this shapewear is a good fit.
Shaper Leggings for Flexibility
Choosing shaper pants boost your comfort and confidence with their support, smoothing, and belly control for daily wear. Shaper pants provide extra support for the lower body and core, boost posture, and generate sweat for better exercises. The neoprene material helps burn calories and regulate the stomach. These adaptable leggings are appropriate for a number of situations. Recall that choosing the appropriate size is essential for both efficacy and comfort.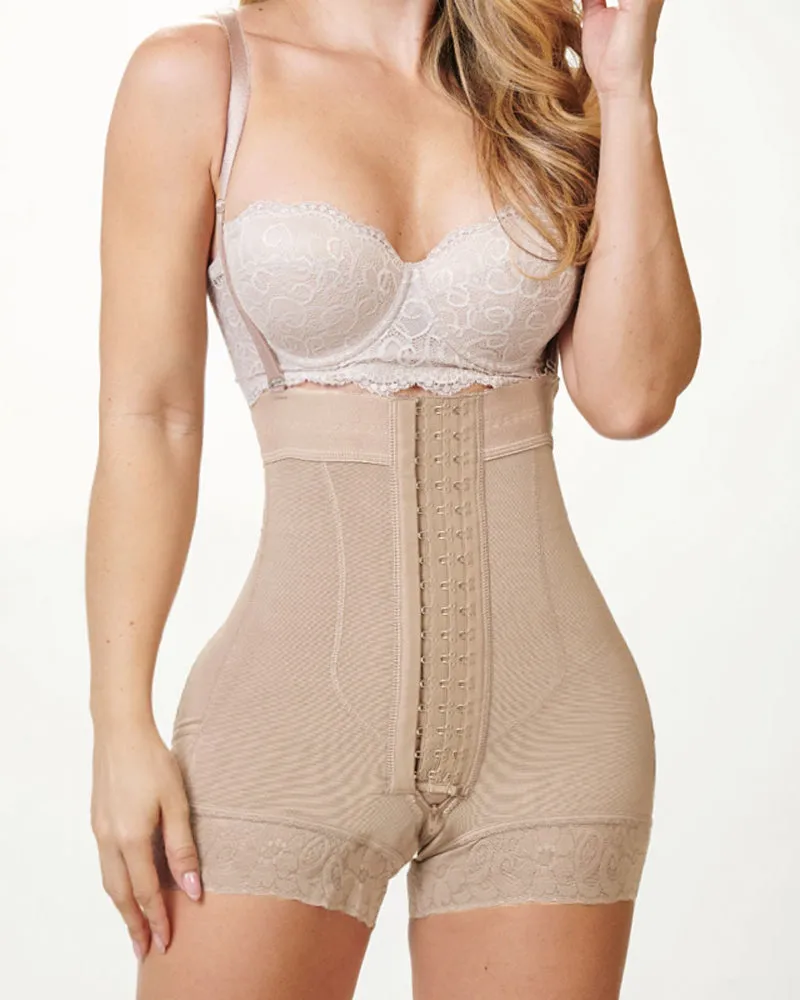 High Compression Body Shaping Adjustable Removable Shorts
Hook-and Eye Tummy Control Shapewear for Slimmer and Flatter Stomach
Choosing Hook-and-Eye Tummy Control Shapewear, like the High Compression Body Shaping Adjustable Removable Shorts, offers specific benefits for achieving a slimmer and flatter stomach. This is the . A sculpted waistline is ensured without
compromising comfort thanks to the adjustable closure, which provides perfect control over compression. Strong support is provided by the high compression fabric, which also smooths the middle area for a more streamlined appearance. Additionally, you may wear the shapewear in a variety of ways to suit different events and outfits thanks to the detachable shorts design. Additionally, this shapewear helps with posture, reduces back strain, and smoother clothing drape over the body. It is a multipurpose solution that can be used to work out or for special events. All in all, it is a comprehensive alternative for body sculpting.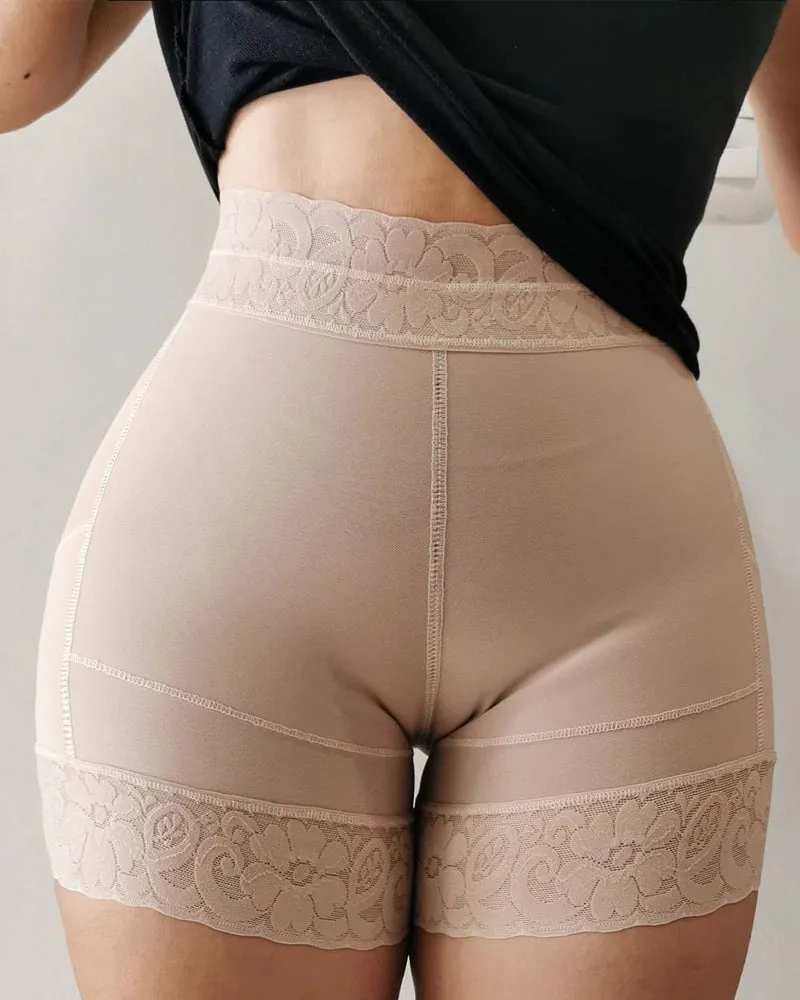 Postpartum Recovery Slimming Fajas Lace Butt Lifter
Shaping Shorts for Butt Lifting
Choosing shaping shorts for butt lifting offers tailored benefits. These shorts are designed to draw attention to your buttocks with their subtle lace decoration and lifting effect. They also guarantee comfort all day long and offer vital support for the recuperation after giving birth. Their smooth construction enables them to be worn discretely under different ensembles, and their adaptable styling makes them appropriate for a variety of settings. Furthermore, by supporting and highlighting natural curves, shapewear enhances confidence and helps create a more defined and attractive appearance.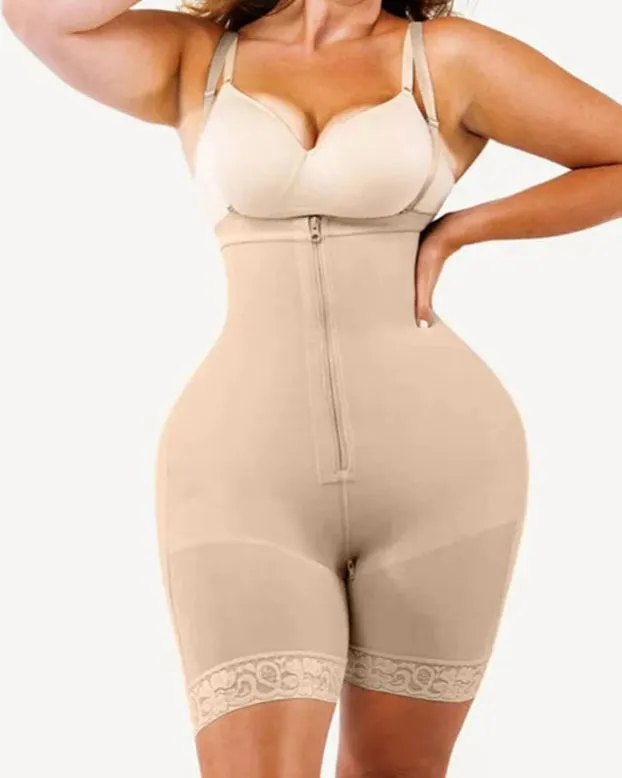 Firm Tummy Compression Butt Lifter
Shapewear with Zipper for Back Support
Choosing a Firm Tummy Compression Butt Lifter offers tailored benefits for a confident and shapely silhouette. With its crucial stomach compression, this shapewear smooths and flattens your core to give your waistline more definition. It also emphasizes buttock contouring and lifting, bringing out the natural contours for a more elevated and fuller look. Suitable for both everyday and formal wear, its versatility allows it to be easily incorporated into a wide range of outfits.
Additionally, the increased support promotes better posture, which eases lower back discomfort and increases self-assurance in general. Its comfortable design makes it easy to roam around all day.
There are many reasons why women prefer to wear shapewear, and there are many advantages. Here are few of the main benefits of using shapewear:
Shapewear gives an effortlessly sculpted appearance that enhances confidence in any ensemble, whether it's an everyday outfit or a form-fitting dress.
It eliminates any blemishes, lumps, or imperfections to give the appearance of being sleek and professional.
Certain shapewear items are made to support the core and back, which promotes better posture and lessens the pressure on the spine.
By compressing and redistributing body fat, especially in the thighs, hips, and waist, shapewear can instantly make you appear thinner.
t's a go-to for these kinds of occasions, guaranteeing a perfect and attractive appearance in any formal or tailored clothing.
Postpartum shapewear is a vital source of support for the abdomen region for women who have recently given birth, helping with comfort and healing.
Wearing shapewear while working out will support the core muscles more, which will improve posture and increase the efficacy of workouts.
Shapewear is a great addition to any wardrobe because it is so adaptable and looks great with so many different types of clothing.
The wide variety of shapewear alternatives available like faja waist trainer offers advantages beyond only improving one's silhouette and accommodates a range of needs and tastes. Shapewear has developed into a necessary wardrobe staple, offering everything from steel-boned upper body shapers for a defined waistline to adaptable multifunction bras that provide critical support and enhanced posture. Highly elastic shapewear guarantees comfort and a smooth body line for postpartum support. Shaper leggings are perfect for everyday wear or working out since they offer support and flexibility.
urthermore, shapewear with hooks and eyes for stomach control provides precise compression for a smaller midsection, and buttlifting shorts highlight inherent body contours. Firm stomach compression butt lifts offer comfort and support for people aiming for a self-assured and attractive silhouette. At the end of the day, shapewear is all about boosting your self-esteem and accepting your unique beauty so that you always feel and look your best. Thus, shapewear has evolved into a vital tool in the quest for comfort and confidence, whether it be for everyday use, special occasions, or postpartum recuperation.
Comment