7 Best Tummy Control Shapewear of 2023 for Comfort
Aug 25,2023 | curvy-faja
It's been way over half of the year since many of us wrote down our New Year's resolutions. With every more and more loose hopes of the resolution coming true until the end of the year and stop making such a big deal of it but still everyone has dreams and goals they would love to achieve. Almost everyone's top resolutions include better shape, good health and saving money to buy something big they dreamed of purchasing for a long time. You can make most of your wishes come true in your life with an online store called Curvy-Faja.
Our main task is to give all women around the globe confidence in their looks and body and to make women realize they can wear any outfit they desire without feeling out of their comfort zone. Curvy-Faja's products are well known for timeless elegance in their designs and innovative tummy control system, which is exclusively available in their online store. Now you can say goodbye to insecurities and embrace a more defined body and more confident version of yourself while wearing a new collection that has everything you ever wished in shaping underwear: a perfect blend of style, comfort, and new brand trends.
Imagine effortlessly slipping into your favorite dress or trusted pair of jeans and feeling absolutely stunning. Our tummy control shapewear seamlessly integrates into your wardrobe, adding that extra layer of support to sculpt and smooth your midsection. Whether you're headed to the office or a night out, our shapewear ensures you look your best at all times.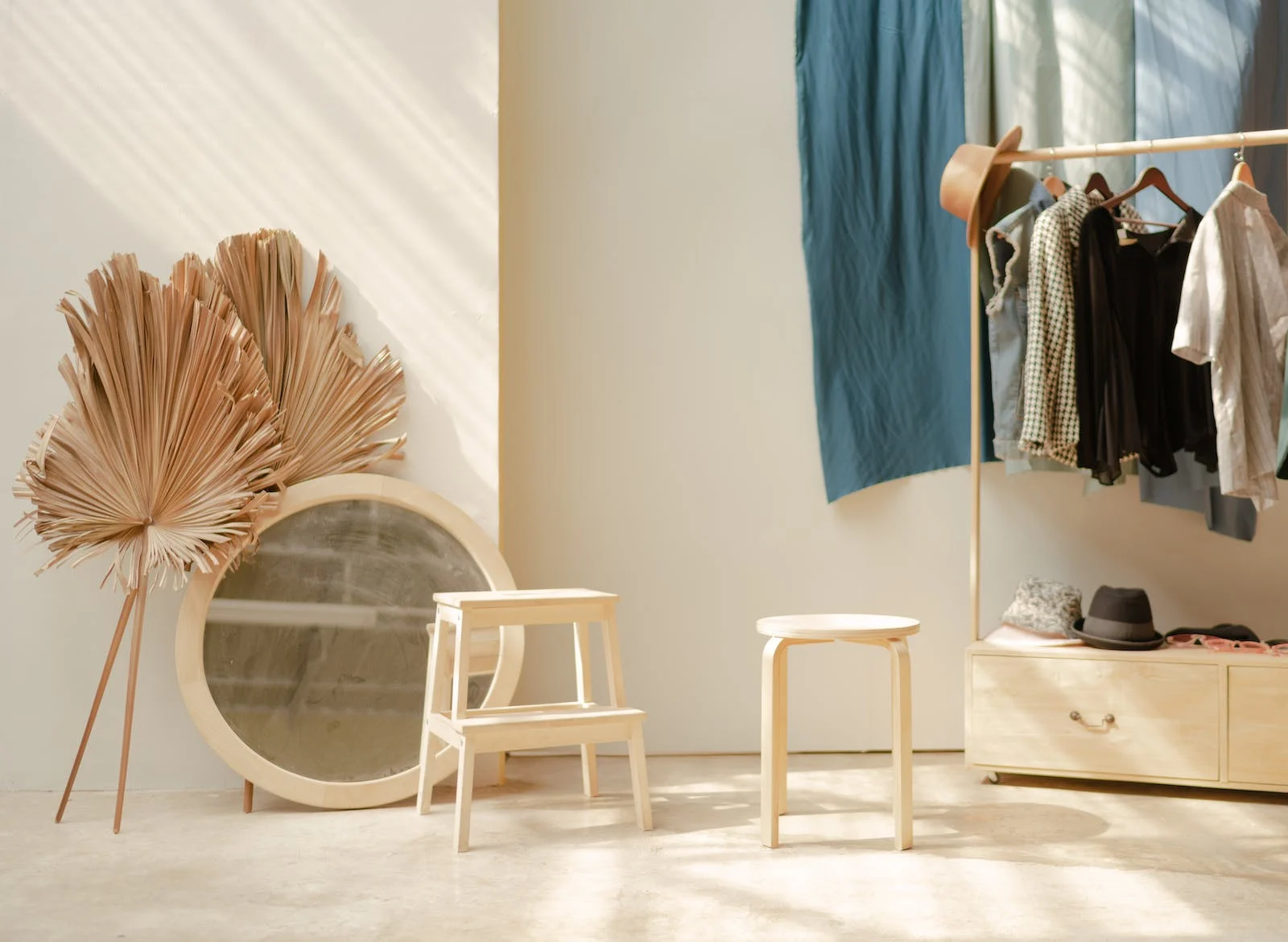 Here are a few more reasons why you should choose their Shapewear this fall:
Celebrate your curves and confidence in your skin while showcasing your shape with Curvy-Faja's diverse choice of tummy control shapewear. Thoughtfully designed to enhance your natural perfection, their products provide to clients with a huge boost in their confidence that will undoubtedly improve their self-esteem and self-love. Because you deserve it. From bodysuits to high-waisted underwear, they offer versatile varieties of shaping clothes for any outfit or event you need them for. One of the best products of the new collection is faja waist trainer.
Time to Become a more comfortable and confident version of you.
As we said previously comfort is their top priority while creating a new collection of the best shapers and waist trainers. Faja tummy control shapewear is meticulously designed with love and created from soft to skin and breathable materials that for perfectly ant body, no matter what size of your clothes. You can be sure of comfortability that will last all day. Experience the transformation with their progressive new collection, now you can navigate through your whole day with an extra dose of self-confidence and charisma. Be the queen you are!
Effortless Support of Your Curves
Curvy-Faja's shapewear does more than other shapewear-selling stores, it also enhances your outfit by transforming and perfecting your silhouette. With innovative designs targeting specific areas like tummy, booty, hips and especially, breast achieving your desired shape has never been easier and faster. Crafted with high-quality materials by long-time experts of their craft, this shapewear provides the necessary support for your body to help you feel the best you ever felt – supported, strong, fresh and beautiful.
Huge Choice of Products for Every Body Type
Creators of that shaping underwear truly believe in celebrating diversity and perfection of all shapes and sizes. That's why they have a big variety of sizes for all items they sell. For example, their tummy control shapewear is available in an array of sizes and styles, catering to various body types. Regardless of whether you have a curvy rockstar or a petite queen, the shapers are designed to accentuate your unique features and help you embrace your individuality.
Create A New Version of Yourself – That Version You Saw in Your Wildest and Bravest Dreams
Experience a renewed sense of style and self-assuredness with our tummy control shapewear. Now you can wear any outfit you see on social media and wish you could recreate it but feel like your body is different from models on fashion photos. Bid farewell to self-doubt and embrace the transformation that comes from looking and feeling your absolute best. Confidence radiates from within, and high-quality shapewear is here to amplify that.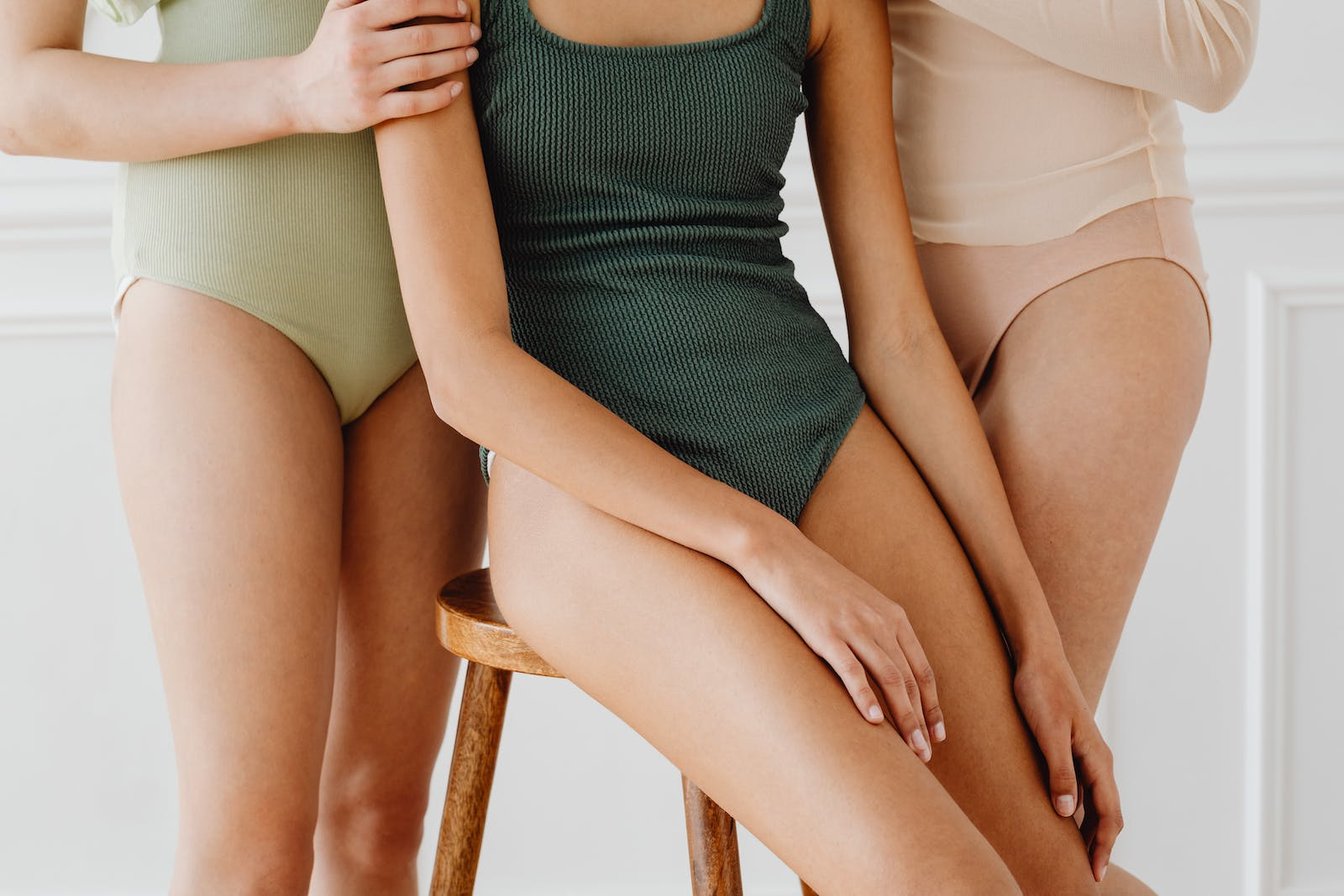 Shopping for the perfect tummy control shapewear is now easier than ever. Our user-friendly online store allows you to explore our extensive collection, dive into product details already today, and make secure purchases from the comfort of your home. Professional customer service are your satisfaction is their top priority when it comes to clients.
Embrace the Change Today!
Step into a world of confidence, style, and self-love with new technology tummy control shapewear bodysuits and high-waisted panties that secure your stomach area, back and hips. Redefine your silhouette, elevate your wardrobe, and exude confidence like never before. Experience the joy of looking and feeling flawless with every step you take wearing shaping underwear under your usual comfortable clothes.
Ready to go on one of your main journeys to confidence and flawless beauty of your body? Explore Curvy-Faja's shapewear with tummy control function in their new fall collection right now and unlock the potential of self-assuredness that will leave you glowing from within. Embrace the change today! If you are ready already today, choose your perfect curvy body shaper!
Don't know where to start? No problem! We prepared specially for the best shapewear that focuses on tummy control. With any of those shapers, you can achieve a thin waist and flat abdomen. We found different styles and designs just to make sure you can find something you were looking for and you will feel the most comfortable for every day or eventually wearing under your clothes. Also, some of those models of shapers you can wear as your normal clothes you usually wear by mixing it with, for example, jeans and jackets while you can leave the top part of your full body shaper visible and wear it as a trendy top. Another option is to wear it over clothes. You can do it with this beautiful pastel waist trainer: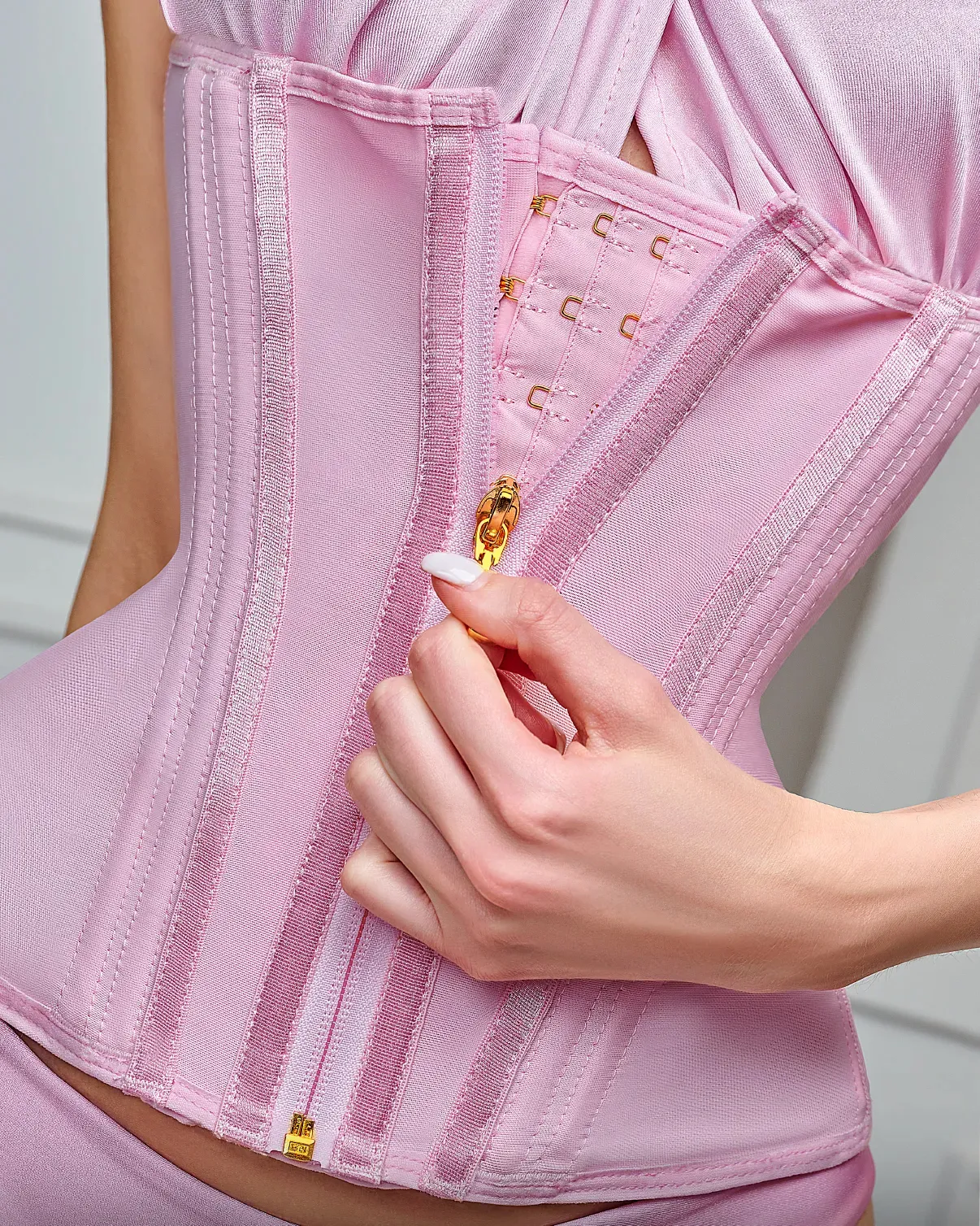 Another pastel that can be purchased by you if you will make a few clicks. By the way, it's available in other colors than blue too. All models of shapewear have different color options. This way you choose the one that suits your style, it could be timeless and classic black, practical and seamless beige, or some items have eye-catching bright colors and prints, if it is what you prefer and not afraid to experiment and be different.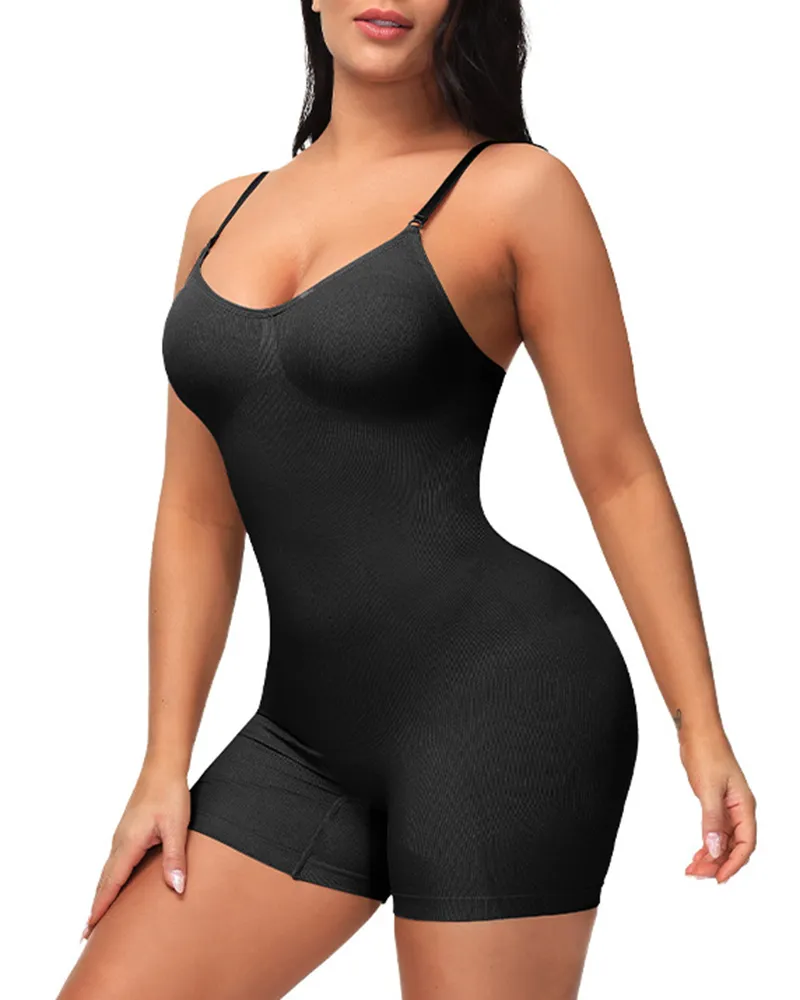 You can choose something smaller and seamless like high waisted butt lifting shorts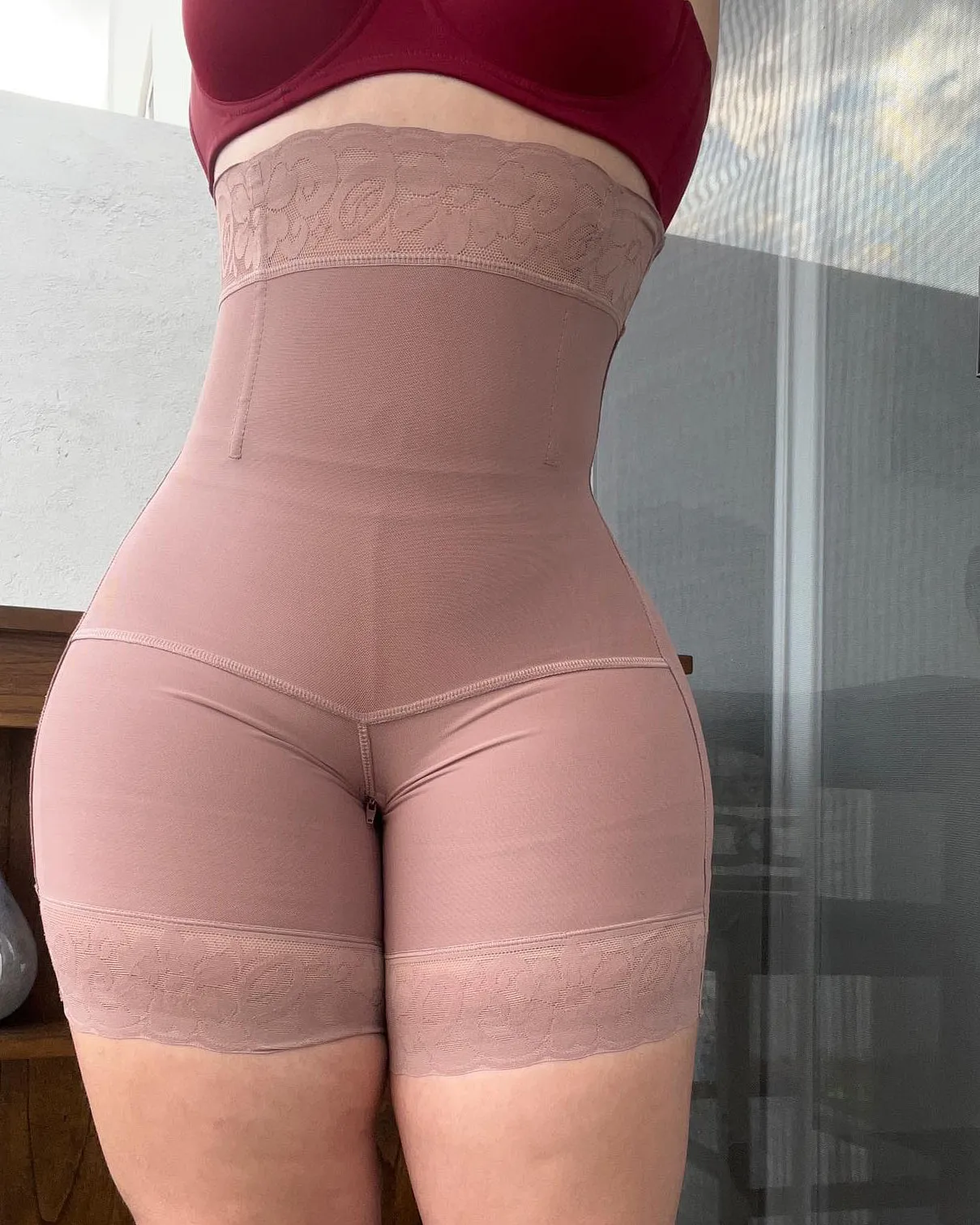 Or even some more light and less visible under any outfit, even bodycon dresses and skirts. These high waist pants are perfect for a mission like this.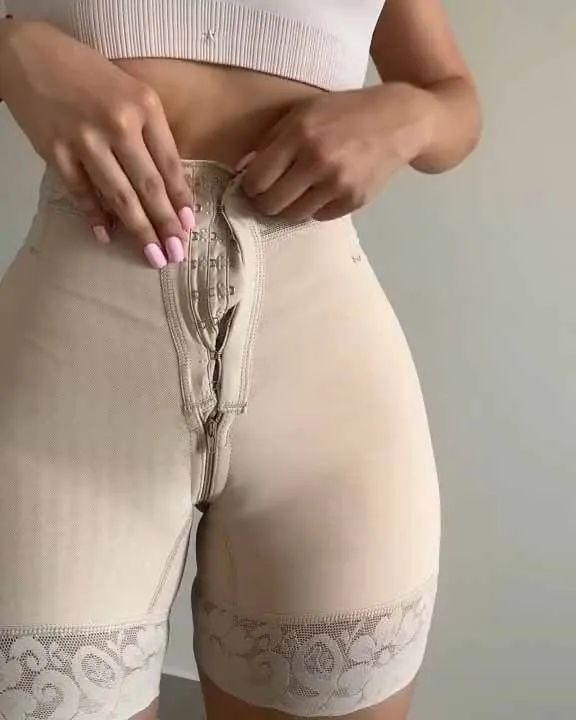 Do you like cute designs with some feminine lace detailing? We got you!
If you seek the best options that give you great results while staying seamless, you might try this full-body shaper. Classy and practical!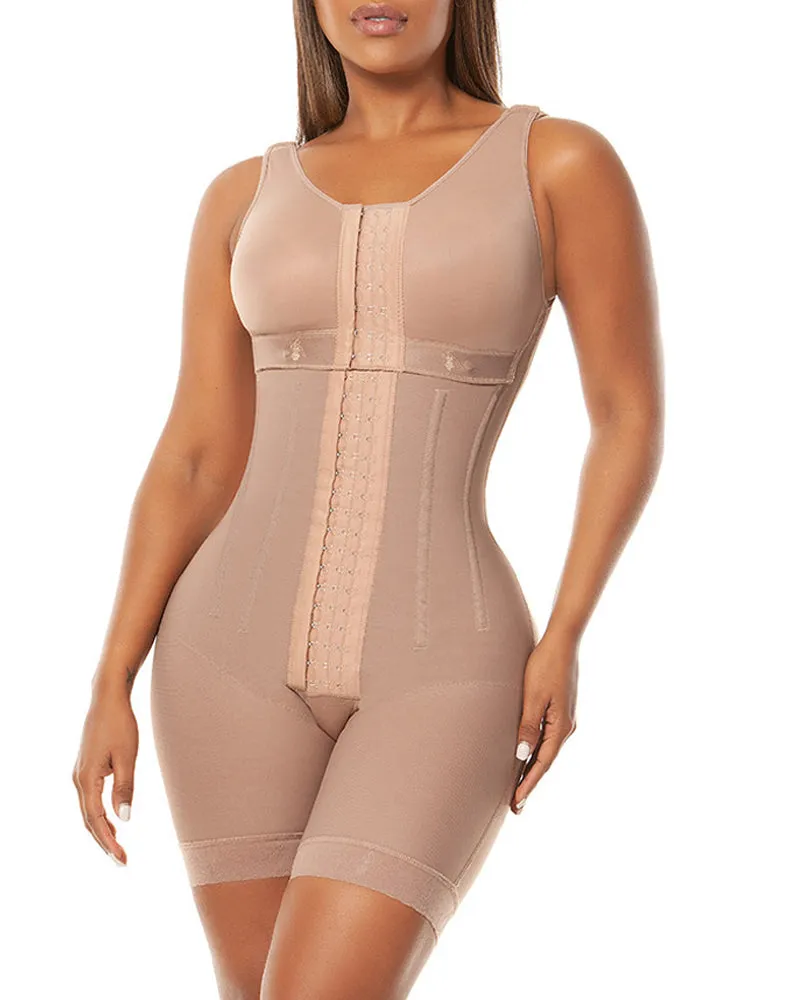 Similar shaped shaper but in black and it has a more sexy and elegant look too. Great for supporting all curves and your tummy.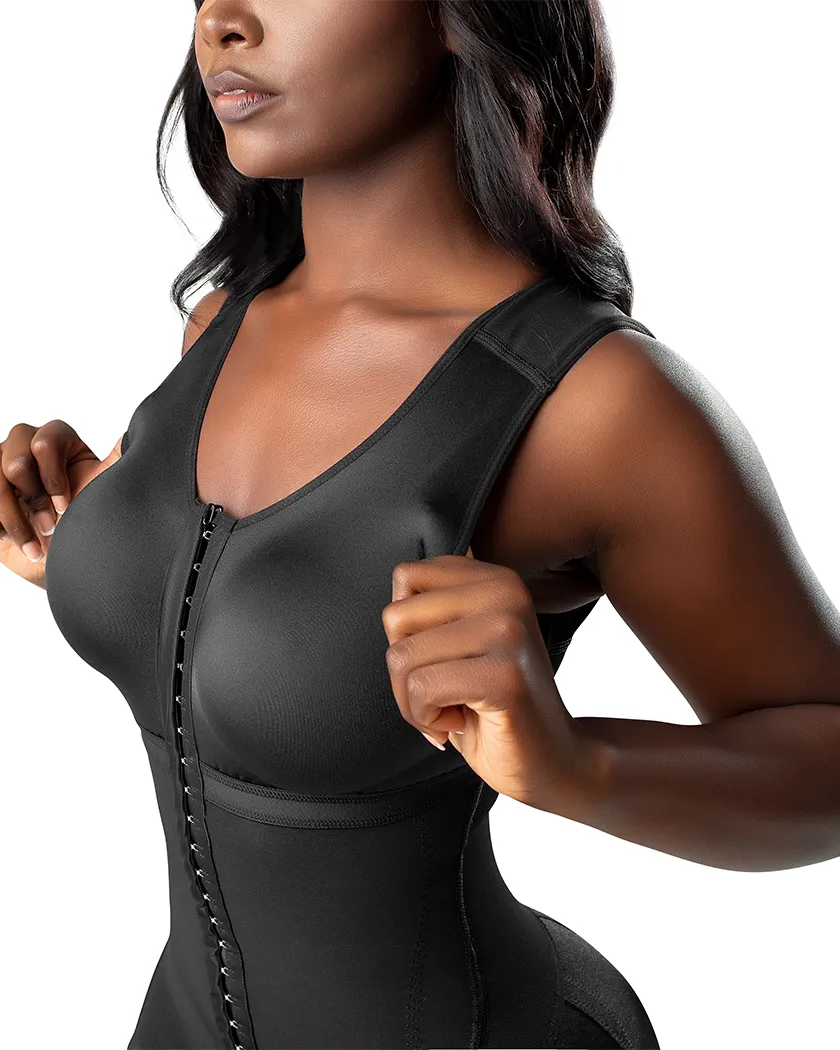 Comment