The Benefits of Wearing a Girdle
Sep 20,2023 | curvy-faja
Have you been thinking of wearing a girdle? The tight-fitting underwear closely wraps around a woman's stomach and hips, giving her a smoother and sexier silhouette.
While you may think that girdles are only worn by middle-aged women and women who've just given birth, that simply isn't true. Data shows that 15% of American women who are at least 18 years old wear shapewear products like girdles. That's 25 million women! Meanwhile, the global shapewear market is estimated to be worth $932.3 million in 2023.
So, if you want to give girdles a try, go ahead. Before you go shopping, let's learn a little more about them, starting with a quick history lesson.
A Brief History of Girdles
Way before shapewear and girdles became part of women's underwear, Christian men wore them as part of their liturgical robes in 800 AD. Back then, it was technically a piece of rope or cord that served as a symbol of one's readiness to be of service to the Catholic church. Additionally, girdles were also worn so men would have something to place their weapons on, giving their arms freedom to fight and move.
For women, girdles represented protection, virginity, and chastity. The rope they placed around their waists was believed to have magical powers that protected them from sexual attacks from men. It was believed that when a woman got married, her husband could remove his wife's girdle.
The types of girdles we wear today and what we associate them with are such a contrast to their historical relevance and meaning. The modern girdle is a form-fitting shapewear that covers our lower torsos until our hips. They are no longer believed to be charmed. Instead, they're accessories that support one's back and are primarily used as undergarments.
Many make the mistake of thinking that girdles and corsets are the same thing but they aren't. Unlike girdles, corsets can be worn over and under one's daily clothes. They also have more embellishments.
8 Benefits of Wearing a Girdle
Girdles aren't just designed to give you a sexier shape. There are also many benefits to wearing one. Let's take a look at eight of them.
#1. Girdles provide excellent back support.
Girdles have health and medical benefits. Even doctors can recommend them. This shapewear provides full back support and can be worn by those who need additional support in their torso. It helps promote good posture while helping distribute the pressure in one's back more equally.
Those who have scoliosis or back pains due to uneven weight distribution on their back can use girdles as a simple solution to help with their discomfort.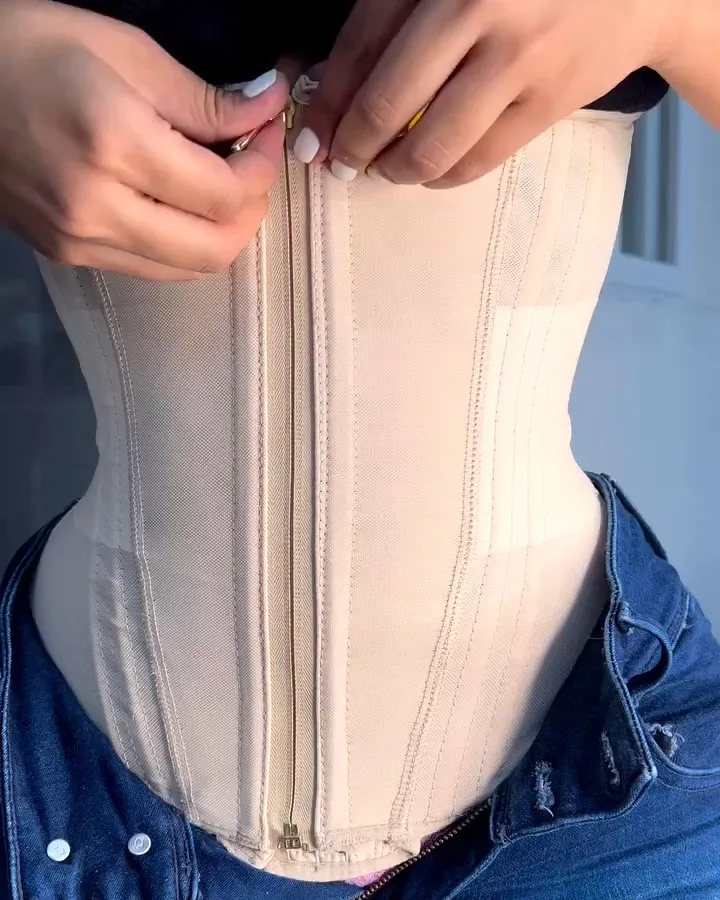 #2. Girdles help with postpartum.
Aside from providing back support, girdles can also support your abdominal area, which is very useful for women who have just given birth. The objective of wearing the girdle in this situation is to have additional abdomen and back support while helping your body return to its pre-pregnancy shape despite sagging skin and weight gain.
Many women who wear girdles after pregnancy also feel that the shapewear is necessary to minimize the sudden feeling of emptiness in their womb. It is common for women to feel that something is missing, especially in their stomach area where the baby was in the last nine months. Girdles can help minimize this sensation by making one feel more "intact."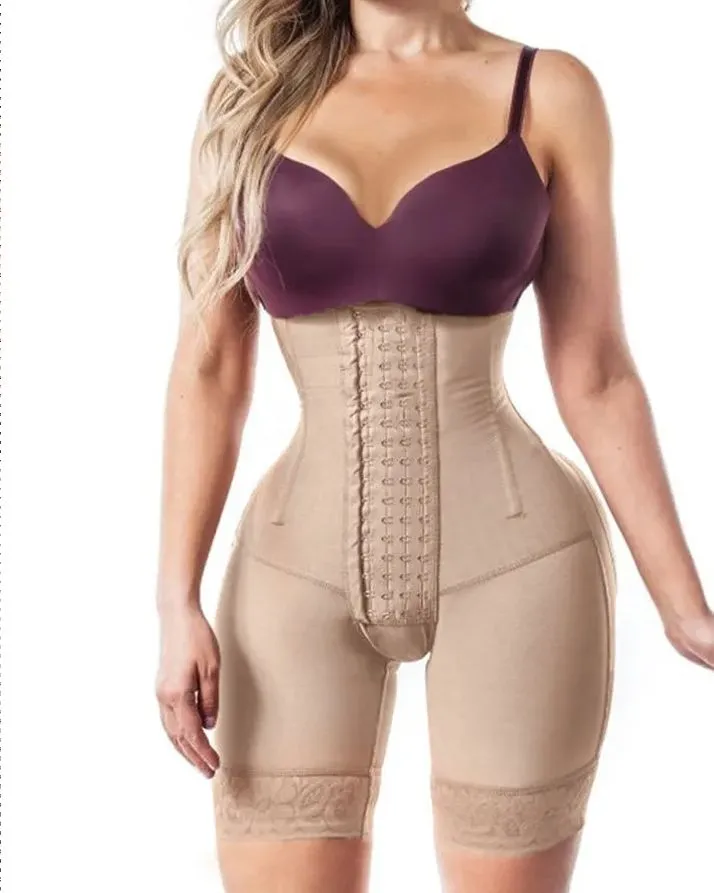 #3. Girdles are the ideal shapewear.
Accentuating your figure is the most popular and obvious benefit of wearing girdles. Even if we live in modern times, having a lean and small waist is still one of the superficial requirements of beauty. Although it is no longer as much of a standard as it was back then, many still perceive that women need a slim waist and an hourglass figure to be considered sexy.
Girdles can definitely do that for you. It helps tuck in that additional flesh within the shapewear so that all day long, you can get the body that you're after. It is the simplest and most affordable solution compared to surgical procedures. The cost of a tummy tuck, for example, ranges from $3,500 to $12,000. In contrast, you can get a curvy body shaper from Curvy-faja from $40 to $60 and you don't have to spend time in recovery.
Girdles allow you to wear almost any clothing without worrying about bulges and folds in your midsection. With curvy waist trainers or girdles, you can flatten your midsection and enjoy how you look in different clothes.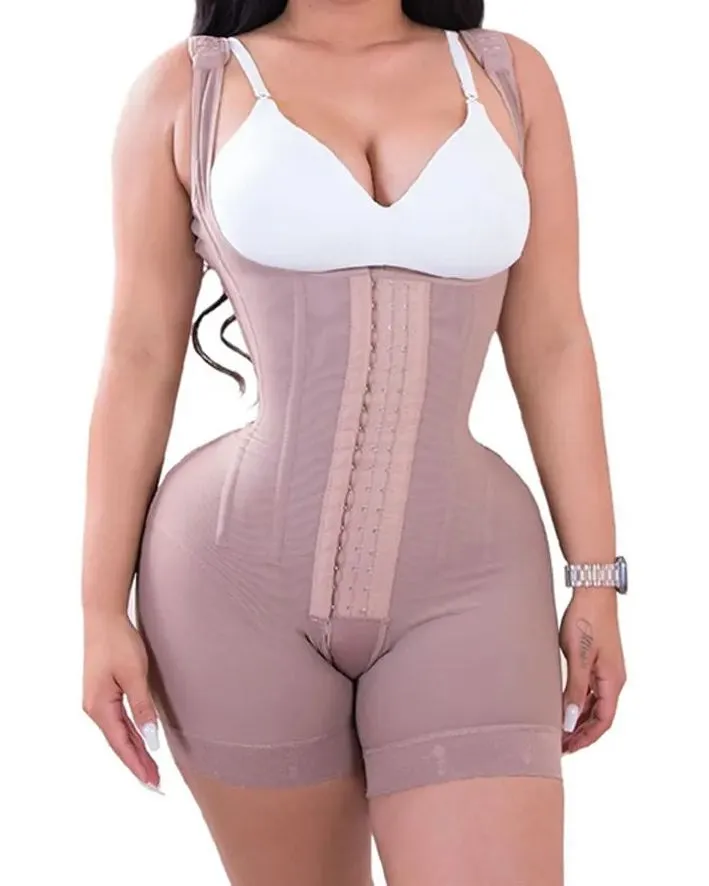 #4. Girdles can support your workout sessions.
One of the biggest reasons why women feel unmotivated to maintain their workout sessions is not seeing the results they want. Despite maintaining discipline, being active, and eating healthy, it's possible that your waist remains undefined.
Fortunately, women now have the option to wear sports girdles which can help accelerate the time it takes to define their waist and butt areas. All they need to do is wear it while working out. When you achieve the results you want, you can stop wearing them the next time you grind at the gym. You can also wear it for several hours a day to help redistribute your tummy fats to the right places.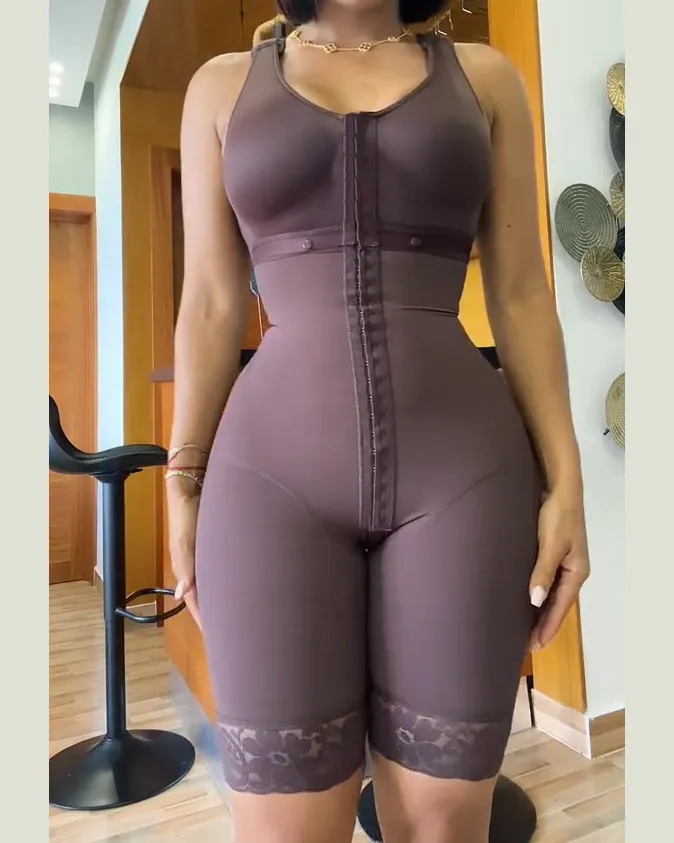 #5. Girdles can help with your mobility post-surgery.
Aside from shapewear, there are also post-surgical girdles that are designed to help you speed up recovery. These girdles will make you more comfortable and help keep you mobile after operations like tummy tucks and lipo body lifts.
This type of girdle is also known as a compression girdle. It supports your abdominal muscles and is usually recommended as part of your post-care routine by your doctor. As you recover, expect to wear this girdle most of the time if not always.
Your doctor will ask you to wear this to help promote uniform healing in your abdomen area, minimize swelling, inflammation, and fibrosis, and reduce any possible fluid build-up. It will also help make the pain bearable when you cough, sneeze, or laugh.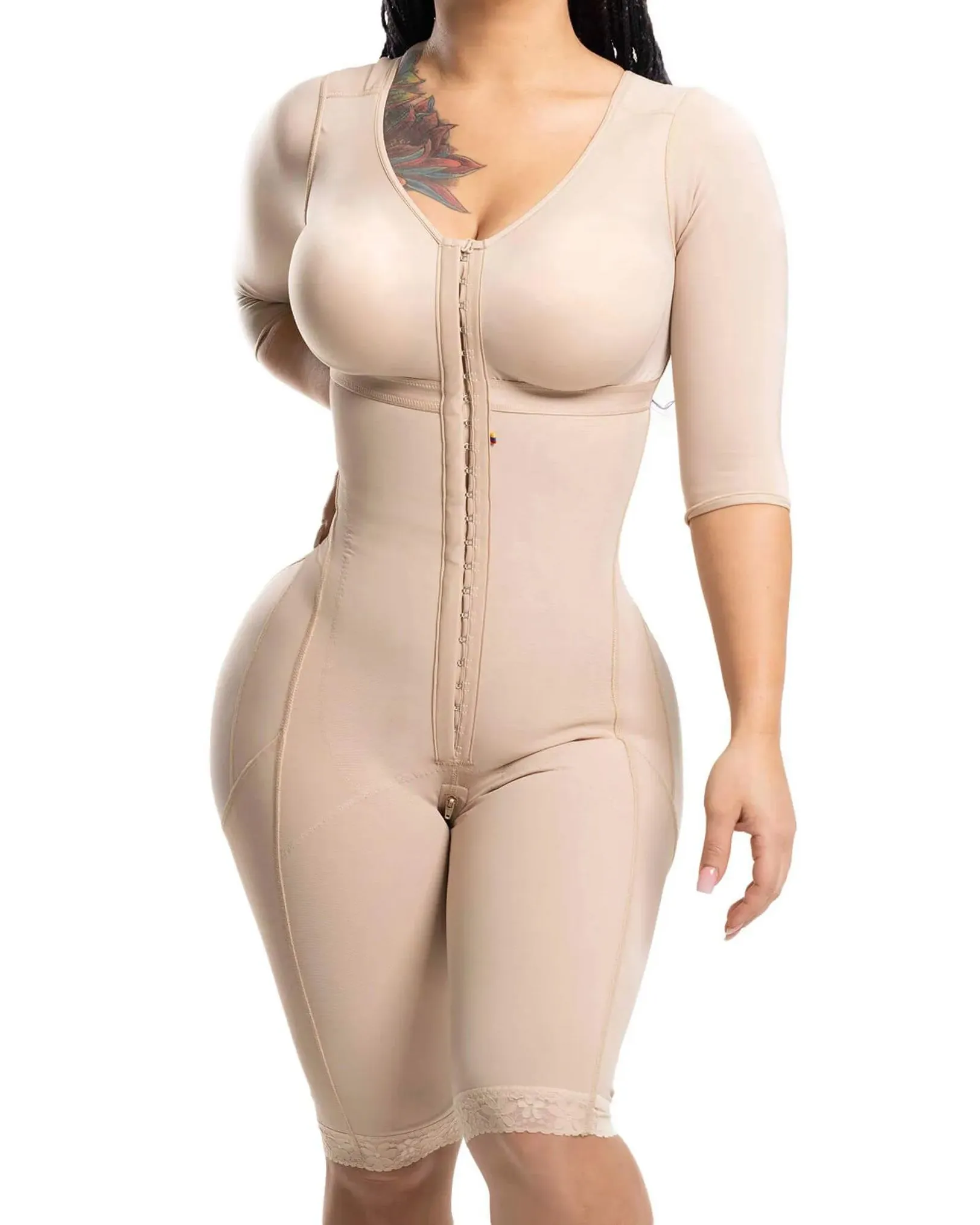 #6. Girdles can aid your weight loss journey.
Girdles can make your weight loss journey produce faster results, however, they can't solely minimize your waist or help you lose those unwanted inches. The bottom line is you should always combine wearing a girdle with exercise and other weight-loss activities.
For instance, the panty girdle and the extreme tummy control shapewear are not replacements for a good diet or an hour or two working out.
What the girdle can do is be a constant reminder that "Hey, I need to control my appetite and the portions of my meals." It will serve as your wearable conscience to remind you of your weight loss goals. For some women, wearing their girdles will help them envision their goal so that there will be no need for girdles in the next few weeks or months.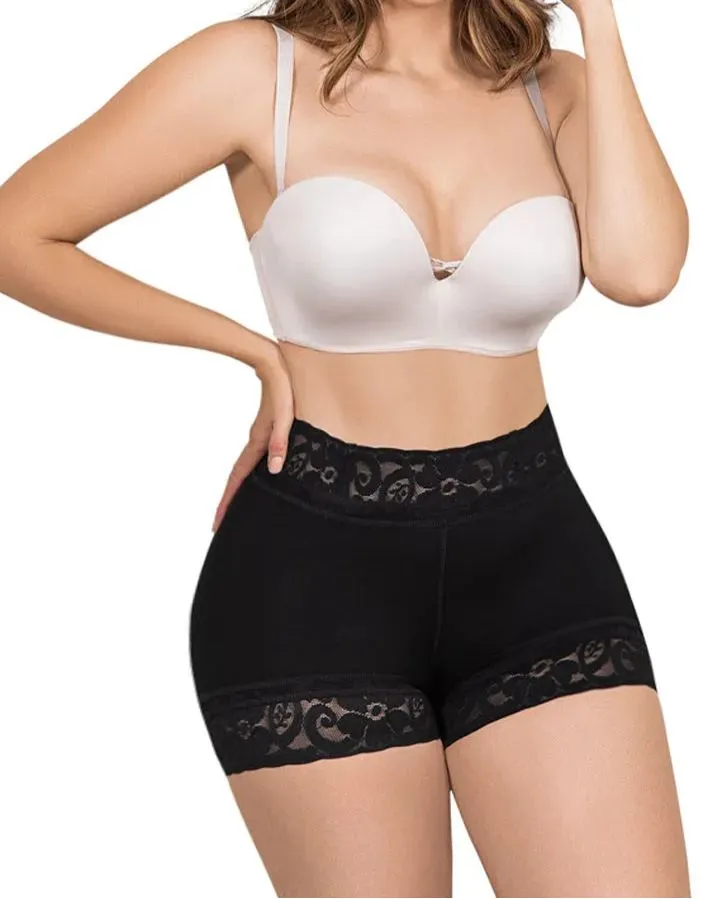 #7. Girdles can level up your confidence.
The first thing that people notice is your physical appearance. For women, having those unwanted rolls in your tummy can ruin a form-fitting dress. Looking good will automatically make you feel good and everything else will fall into place because you'll feel more confident, beautiful, and bolder.
Women who feel and look good are more likely to adopt a go-getter attitude no matter what the tasks on hand are. So, despite the girdles not being seen, when women wear them, they automatically boost their femininity and self-assurance.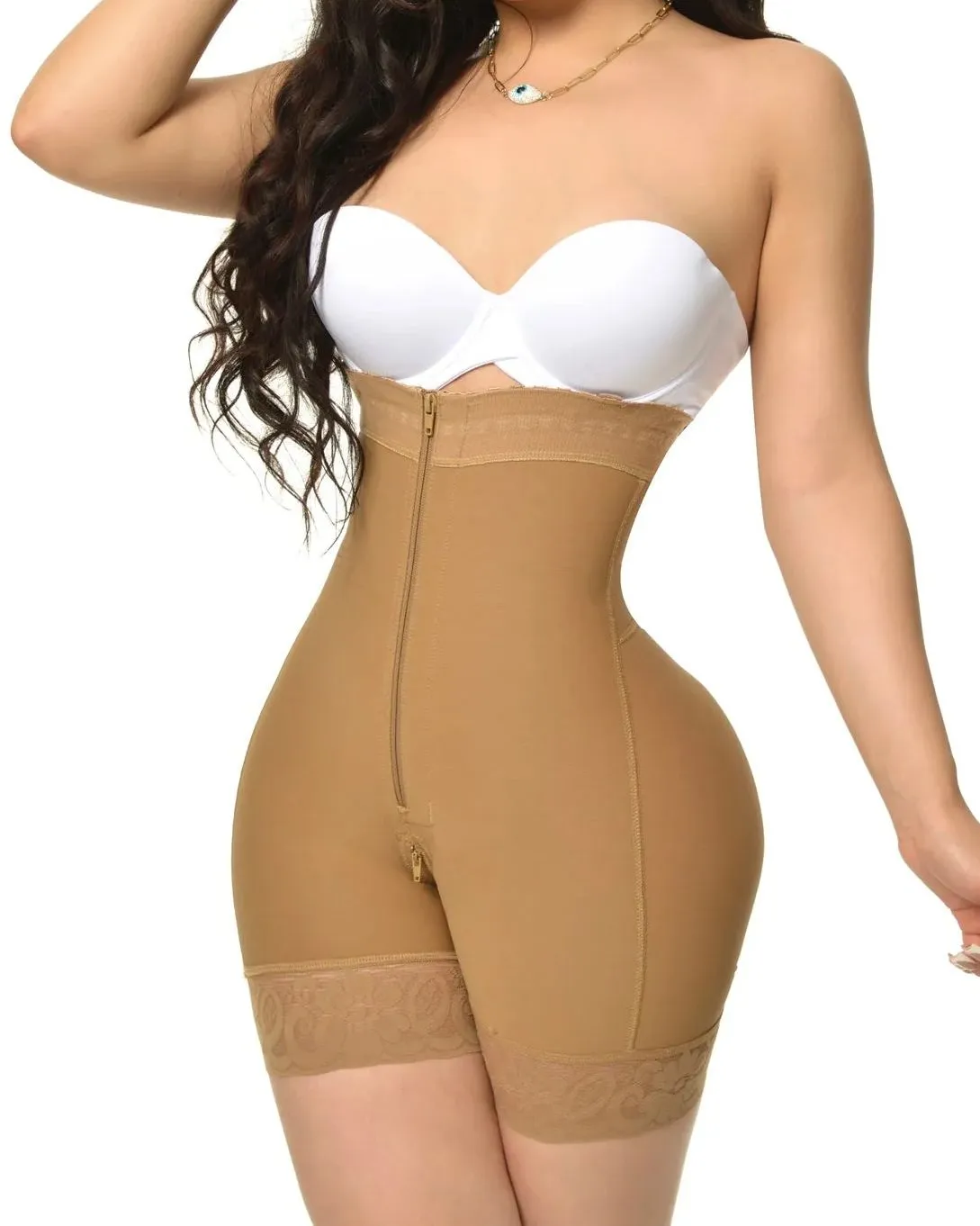 After Thoughts
Girdles may still have that magical power after all from all those centuries ago because, from simple girdles to extreme tummy control shapewear, you can achieve your desires seamlessly with these worn under your clothing.
It can be your physical and emotional support that will help you get a few centimeters off your waist, make your hips shapely, promote better posture, and help you recover from an operation. But more than that, it can also give you that confidence you need to conquer your day and show people what you can do.
So, get the best girdles that the market has today. Your shapewear can give you everything you need, but getting the right girdle from the right brand can make all the difference.
Comment