How Does Shapewear Work and Does It Work?
Sep 27,2023 | curvy-faja
There's a hidden treasure in the continuously changing world of fashion and self-expression that can change the way you feel and appear. Imagine dressing in a way that accentuates, supports, and moulds your inherent beauty so you can walk out with elegance and confidence. This is the magic of shapewear – a versatile companion that understands and celebrates your unique silhouette.
The world of shapewear is where comfort meets style, and where every curve is embraced with elegance. Together, we'll explore the meaning behind this wardrobe staple and how it may empower you in unexpected ways. So buckle in and prepare to learn about the transformational power of shapewear, your new best friend when it comes to confidence and style.
What is Shapewear?
Shapewear is a type of undergarment designed to support and enhance your body shape. Stretchy fabrics like spandex and nylon are used to make it. Wearing it helps women achieve a smoother silhouette, feel more confident, and support themselves after giving birth.
Curvy Faja Official is a huge online shop with a ton of selections that will answer your every bodyshaping need. It is one of the best shapewear shops that provides high quality yet reasonably-priced body shapers that will become every woman`s friend when it comes to getting the most reliable shapers.
Different Types of Shapewear and How Does Each Shapewear Work?
Postpartum Shapewear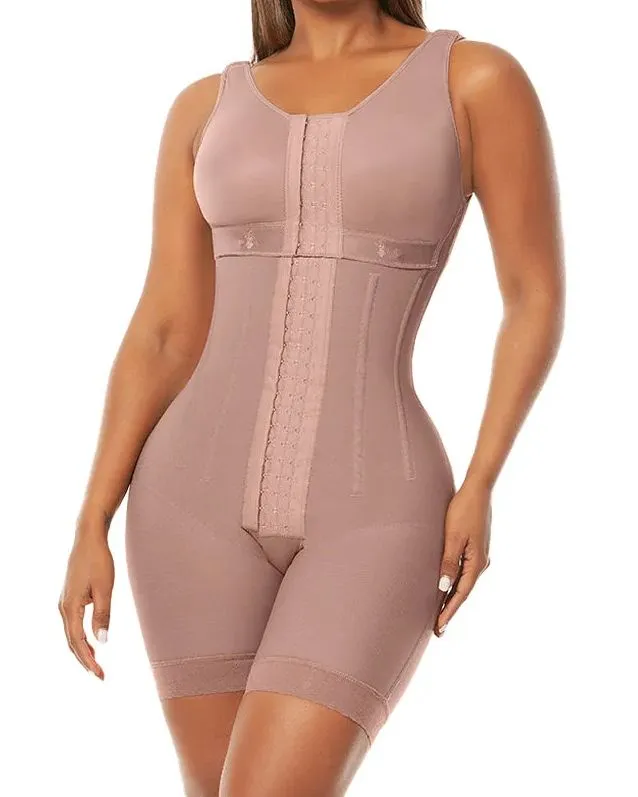 Women's Chest-Packed Body Shaper Postpartum Fajas
Postpartum shapewear, like this skin-toned full body postpartum body shaper, is designed specifically for women after giving birth. It promotes better posture, provides focused support for the abdominal region, and uses light compression to tone. Its breathable material promotes comfort all day, and its seamless fit makes it suitable for wearing covertly beneath clothes. This shapewear is a great addition to your post-birth recovery routine because it can help you feel more confident throughout the postpartum time. The right fit and comfort should always come first when selecting postpartum shapewear. This particular product is tailored to meet the needs of postpartum women, providing both support and comfort during this special phase of life.
Compression Shapewear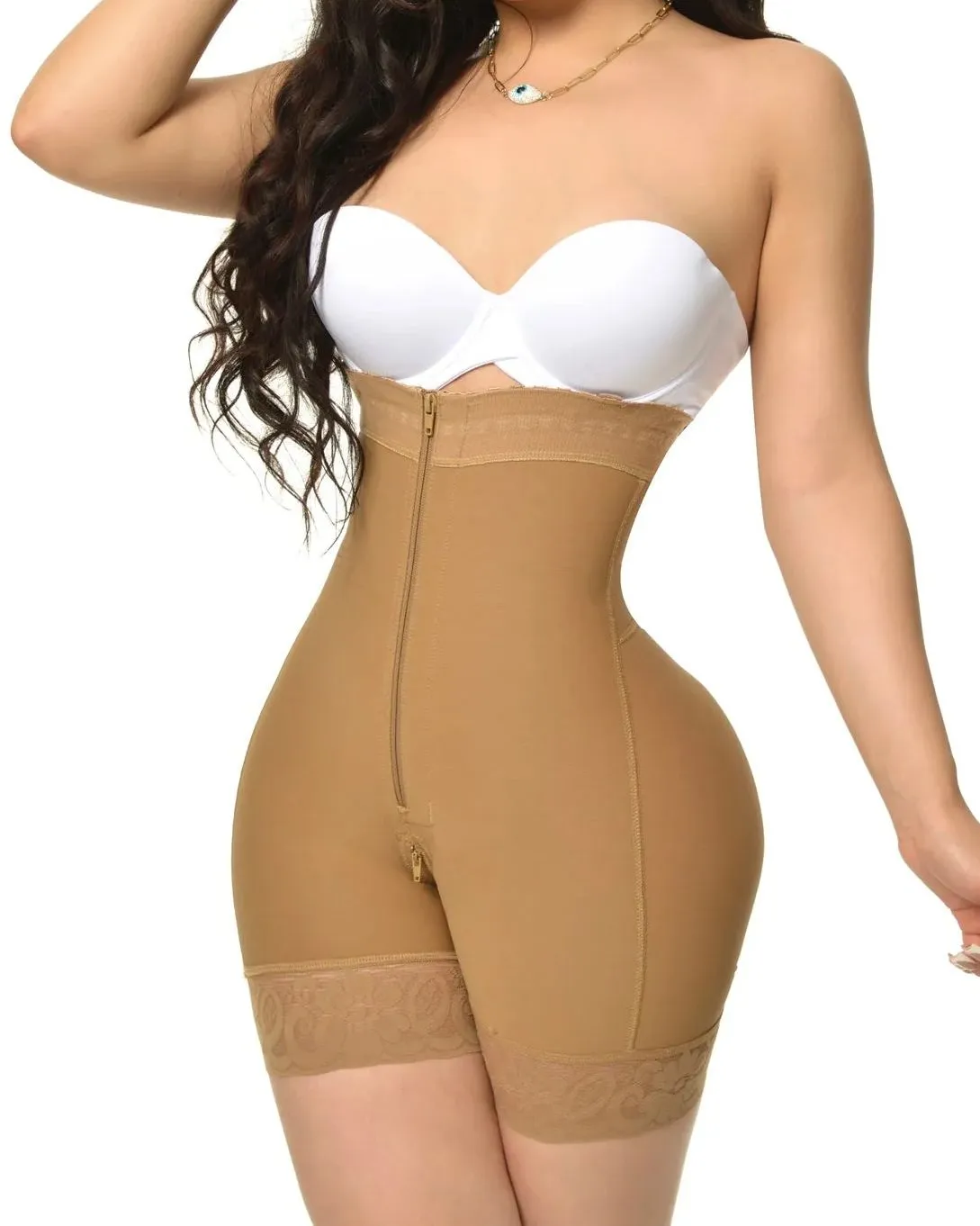 Fajas Compression Shapewear Open Bust Tummy Control with Zipper
Compression shapewear, like this Fajas Compression Shapewear Open Bust with Tummy Control and Zipper, provides firm support and shaping through compression technology. The purpose of this kind of shapewear is to accentuate your natural body curves and produce a slimming impression. The linked product features an open bust design for customizable bra choice and includes a zipper for easy wear and removal. Effectiveness varies according to body form and personal tastes, and of course fitness habits, but many women find it useful for making their bodies appear smoother under clothes. But it's crucial to keep in mind that compression clothing cannot replace a healthy way of living. It is important to select the appropriate size for both comfort and performance. For those looking for focused compression for a more streamlined profile, this is a well-designed alternative.
Girdle with Steel Bones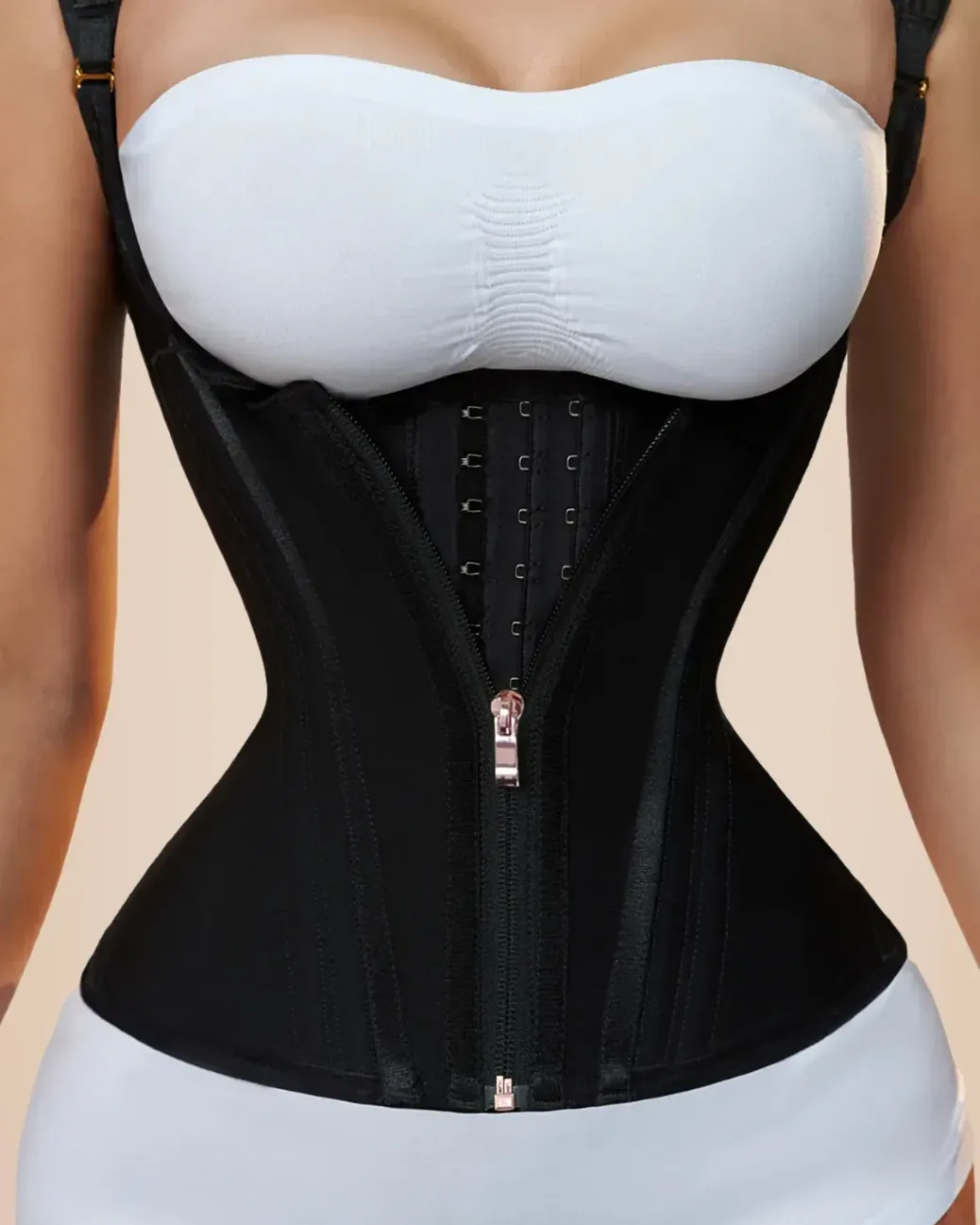 Waist Trainer for Women Corset Vest Body Shaper Cincher Trimmer Tank Top Sport Girdle with Steel Bones
A steel-boned girdle shapewear is an advanced form of shapewear designed to provide strong support and compression to the midsection. The additional rigidity and structure provided by the steel bones improve the shaping effects. With the use of compression technology and steel bones, this specific product aims to shape and sculpt the waistline, giving the body a more defined and contoured appearance. Many women find that extreme tummy control shapewear works well for creating a more contoured figure, particularly around the stomach.
Full Body Shaper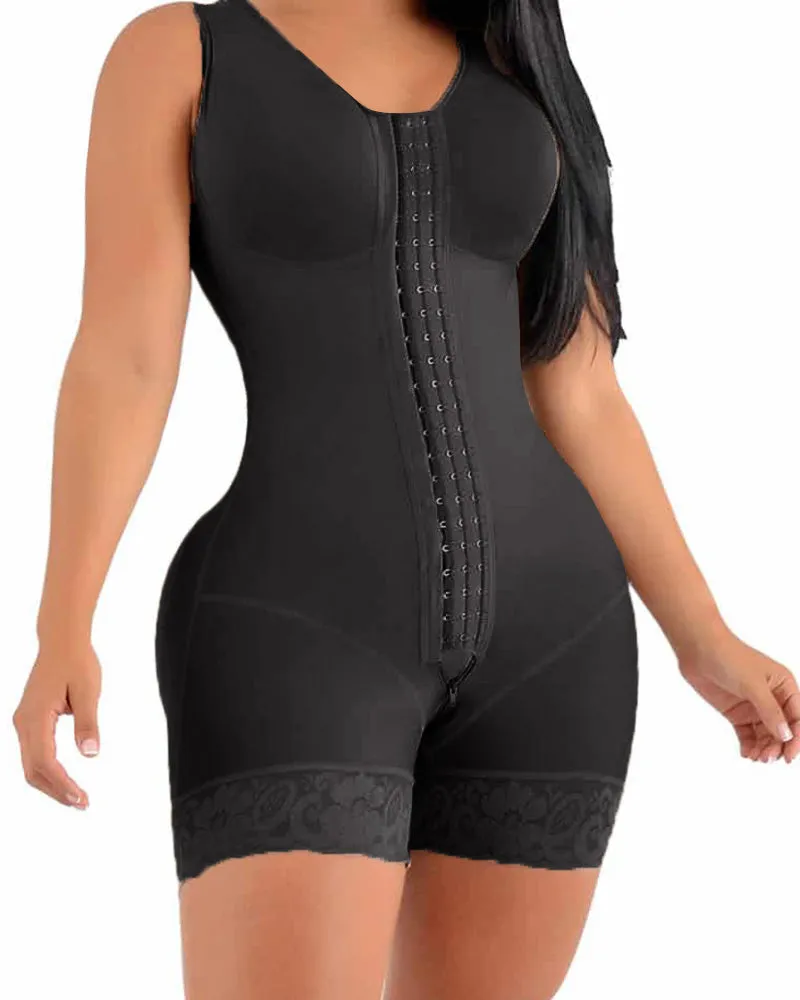 High Compression Short Girdle With Brooches Bust Girdle With Bust For Daily And Post-surgical Use
The High Compression Short Girdle with Brooches and Bust is an example of a full-body shaper, which is a complete shapewear item intended to provide the arms, thighs, and waist solid support and shaping. This kind of shapewear provides a smooth, sculptural look. High compression construction provides a tight, supportive fit in the linked product, making it ideal for both everyday wear and the healing process following surgery. Smoothing out lines and bulges, full-body shapers are generally efficient in giving the appearance of a more streamlined figure.
Low Cut Body Support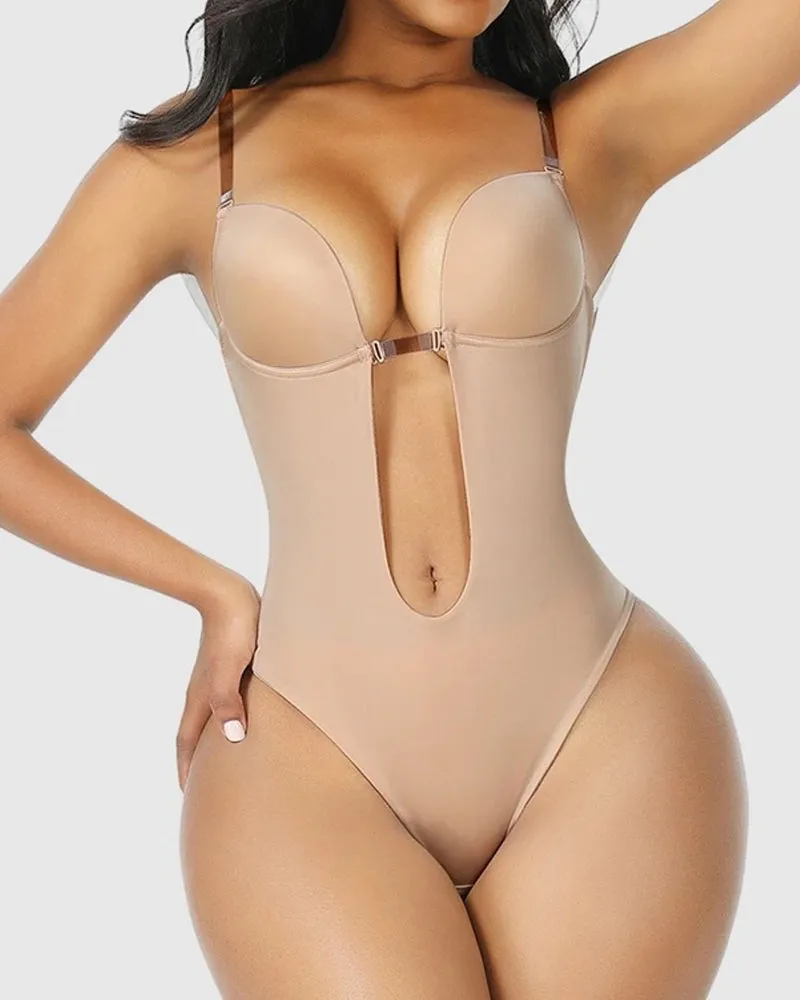 Shapewear Women Plus Size Backless Shapewear Integrated Bra Body Shaper Seamless Open Crotch Shapewear
The Low-Cut Bodysuit is an example of a low-cut body shaper, which is a type of specialty shapewear intended to provide support and shape beneath low-cut gowns or other clothing with plunging necklines. With its plunge bra and thong-style bottom, this product is designed to fit clothes with deeper necklines. Effectiveness lies in its ability to offer targeted support and shaping in key areas. The thong-style bottom smoothes and contours the waist and hips, creating a seamless look, while the plunge bra component lifts and supports the bust.
Shapewear Pants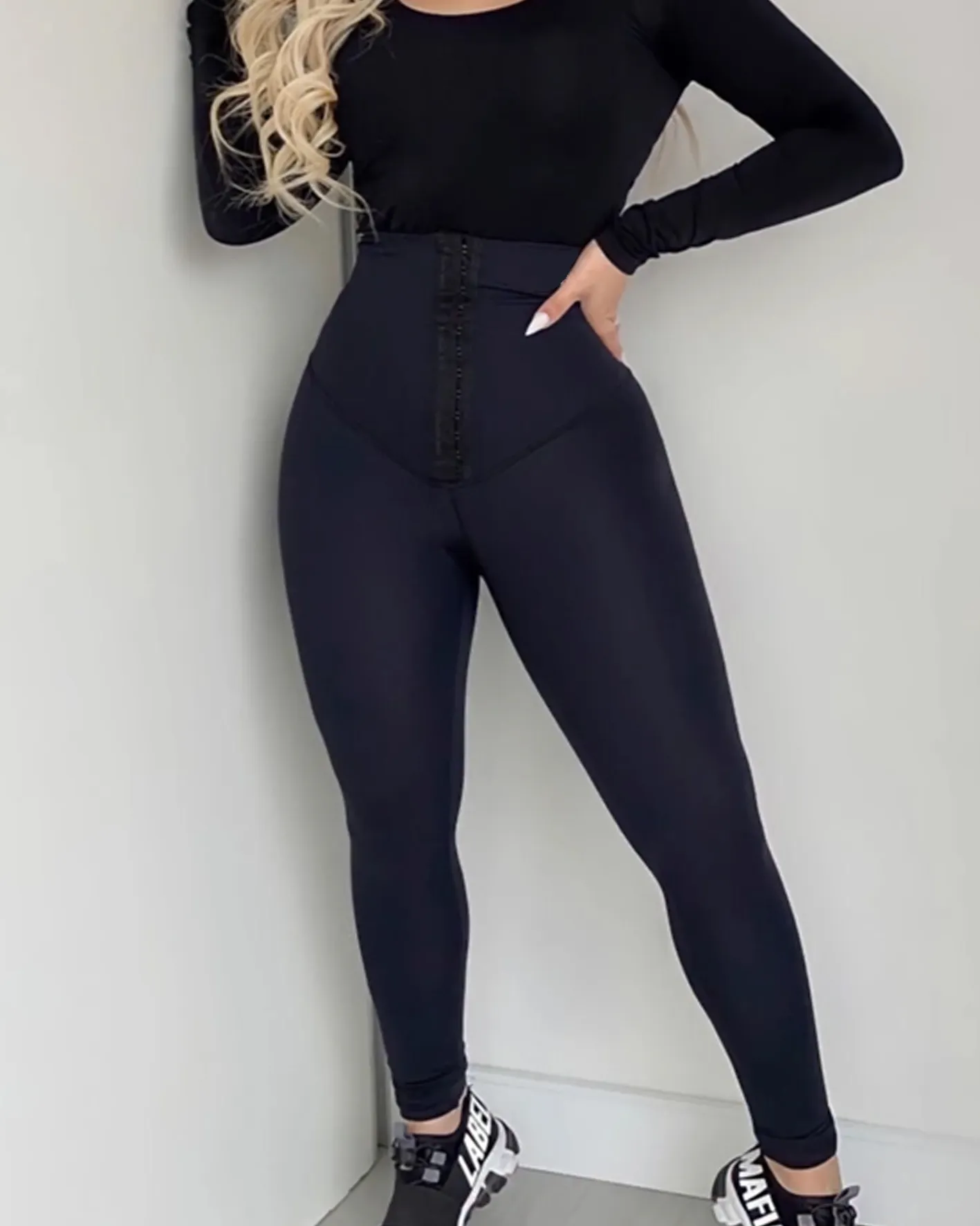 High-Waisted Tummy-Controlling Buttoned Shaping Trousers
Shaper pants are a type of shapewear that looks just like leggings. For improved control, it has a high waist and a buttoned style. These kind of shaper pants are useful for exercising because of their high waist, which provides more support for the middle of the body. Wearing shaping pants allows you to move better. This lessens lower back pain, helps to improve posture, and stabilizes the core.
Butt-Lifting Shorts
Slimming Butt Lifter Control Panty Underwear Shorts
Butt-lifting shorts are a specialized type of shapewear designed to provide support and enhance the appearance of the buttocks. The purpose of this specific product's design is to create an hourglass silhouette by elevating and rounding the butt. Butt-lifting shorts work well to support the body and give the appearance of being lifted and rounder thanks to well-placed seams, compression, and shaping components.
Arm Trimmer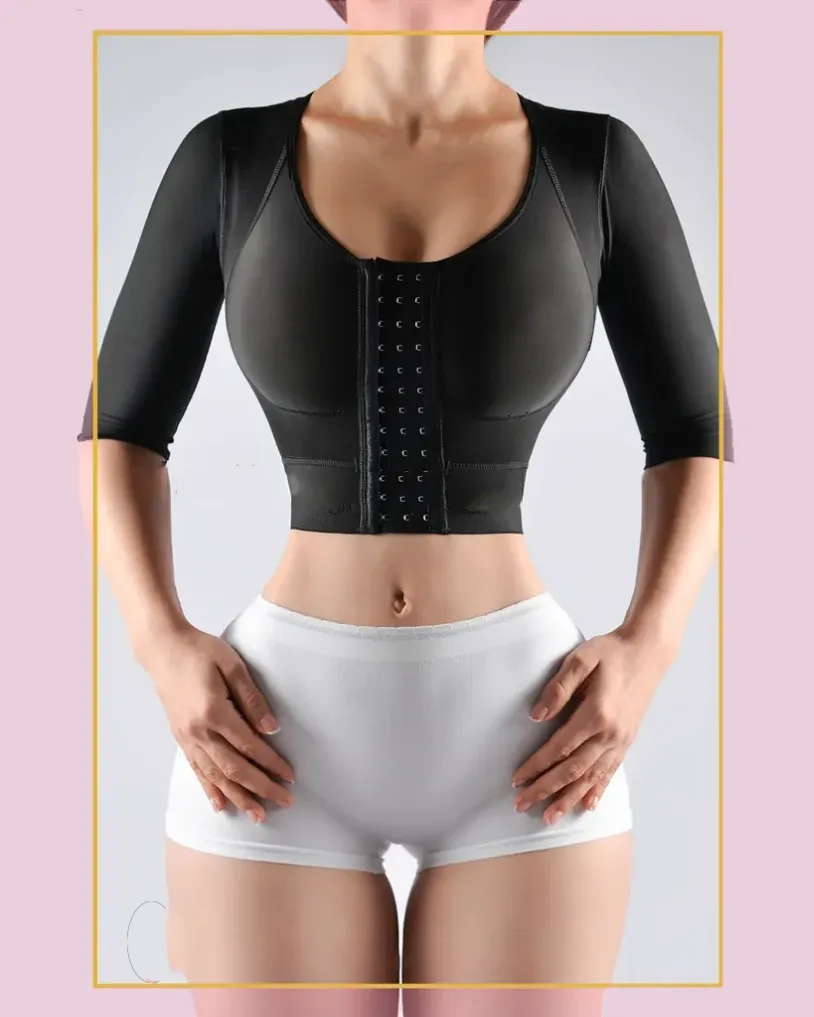 Strapless Top With Middle Sleeve Breasted Hood
Arm trimmer shapewear is a specialized type of shapewear designed to target and shape the arms. This shapewear emphasizes arm shape specifically with its middle sleeves and strapless style. By gently compressing and supporting the arms, it can effectively reduce the appearance of flabby arms and provide the appearance of more defined and toned arms, especially when worn beneath tailored clothing. It's essential to keep in mind that this works better to reduce arm size when combined with regular arm exercises and strength training to tone the arms.
Legs and Thighs Cincher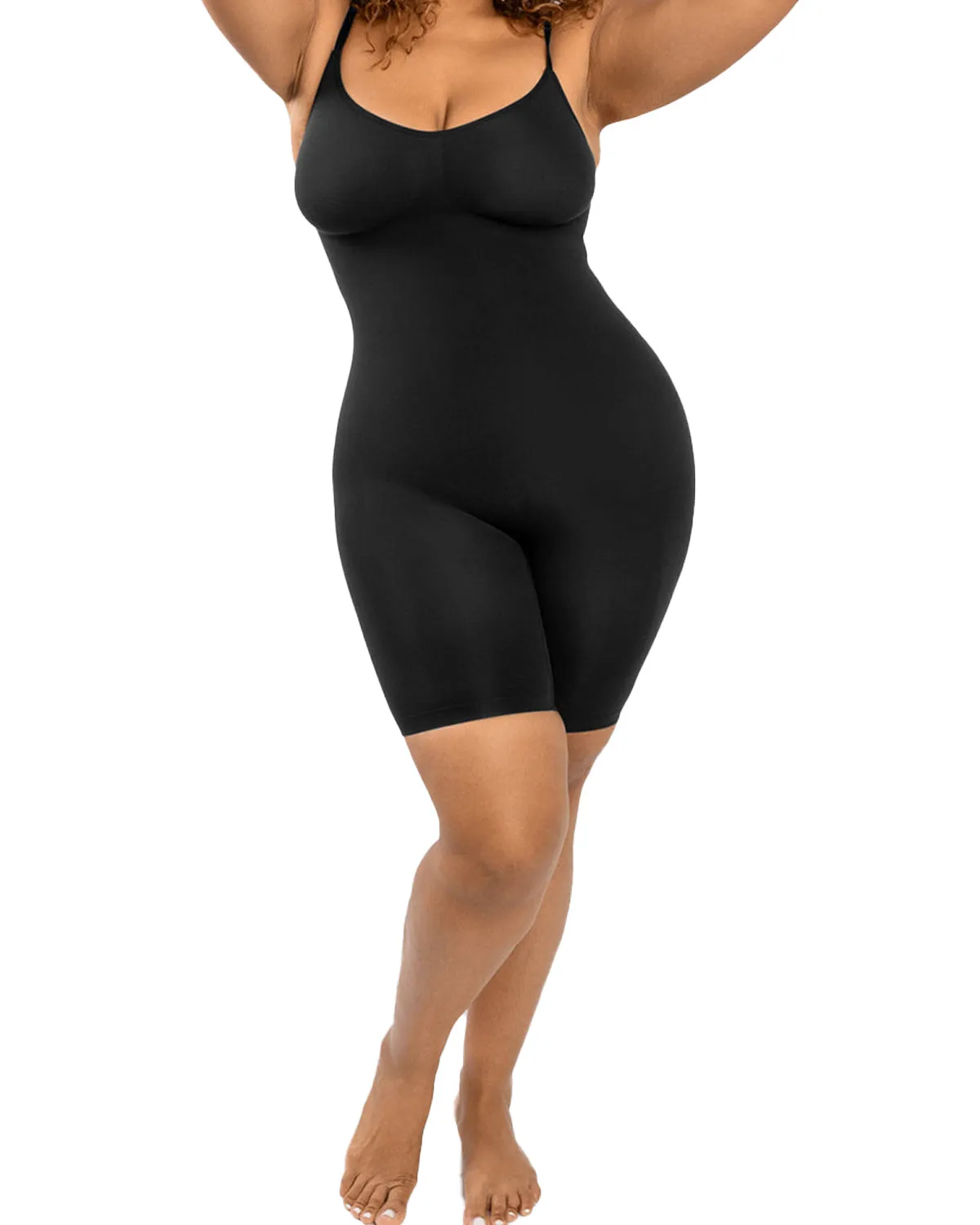 Full Body Tummy Control Shapewear
Legs and thighs cincher shapewear is a type of shapewear designed to target and shape the thighs and legs. This body shaper uses compression and support to target specific regions in order to trim and tone them. In particular when worn under form-fitting apparel, it can be useful in lessening the appearance of thicker thighs and legs and producing a more streamlined appearance.
Does Shapewear Work?
It's true that wearing shapewear can help you look thinner. It functions by helping to smooth out the body's curves and produce a more streamlined shape through compression and support. To summarize, these are the main functions and effects of wearing shapewear:
Wearing shapewear helps to regulate and redistribute body fat by applying light pressure to certain parts of the body. Elastic and stretchy materials like nylon and spandex are commonly used to make shapewear. The compression is excellent for postsurgery shapewear to ensure that the body and muscles get enough support.
For areas including the waist, thighs, hips, and abdomen, shapewear offers extra support. Areas that may appear less toned or have extra skin or fat can be lifted and held in place with the aid of this support.
The body's wrinkles, lumps, and bulges are less noticeable because to the compression of shapewear. This gives the undergarment a more uniform and polished appearance.
Certain types of shapewear are made with integrated bras or back support, which can promote improved posture. This can therefore help one look more confident and elegant.
A variety of shapewear styles are made with particular regions in mind. Waist cinchers, for instance, target the stomach, whilst thigh shapers target the lower body.
Shapewear can instantly slim you down and improve your over-all body frame`s appearance. Furthermore, comfort is paramount. Wearing shapewear can make it easy for you to move around, as long as you choose the correct size and shapewear. To achieve long-lasting bodily improvements, keep in mind that adopting a healthy lifestyle that includes regular exercise and a balanced diet is still the most effective approach.
Comment