How to Wear a Girdle and Look Amazing?
Mar 10,2023 | curvy-faja
Today we want to tell you how to use girdles to look amazing and to wear all those outfits that we love but sometimes feel embarrassed to wear because of that annoying roll on our back.
Every day we receive many people, both women and men, who come to our stores looking for a girdle that makes them feel good and look good, reducing their measurements and marking their curves.
Everyone is looking for an allied girdle that will help them look amazing when wearing those dream outfits. One of the first things we ask you is, when do you plan to use this girdle?
Curvy-faja offers girdles for daily use, sports girdles, girdles for special occasions, postpartum faja, postpartum, and postpartum kits.
Once we know when we are going to use the girdle and the use we want to give it, we will also have to decide what we want: to shape, reduce or highlight.
This will help us find a type of girdle that will help us meet our goals. Do you want to reduce your waist? A high-compression girdle with five sculptor technology works, or maybe you prefer to lift your tail and eliminate those rolls on your back? A short armhole-type girdle could work!
If, on the other hand, you are looking for a girdle to help you recover after surgery, the high-compression flat seam girdle could work for you. If you have just had the wonderful mission of being a mother, I could recommend the knee-length girdle with a clasp in the center, since it would help you in postpartum recovery, also allowing you to breastfeed.
Men who want to try girdles should also know what their goals are when wearing girdles, so they can decide which girdle is right for them, they should also know if they plan to wear it on a daily basis or during exercise.
Remember that you must be clear about the following points when buying a girdle: what use am I going to give it and what goals do I have. Keeping this in mind will help us choose the girdle model that best suits us and our objective, and will help the person who is advising us with the choice, to know what size you should wear.
How to wear a girdle?
Within all types of girdles, there are two characteristics that we must take into account in order to make a better choice and that will determine the use that we are going to give to the girdle that we choose. These two important features are: the snaps and the zipper.
The main benefit of girdles with clips is the possibility of adjusting the compression to your liking and have up to three sizes in a single garment thanks to the great capacity for variations that a girdle with clips can have.
The advantage of this type of girdles is that we can change the compression depending on whether we reduce measurements, or on the activities we have. For example, we can use the hooks in the middle if we are wearing a girdle daily and we don't want so much compression, or we can use the last hooks, in case we have a special event and we want to further reduce our measurements.
This Is How You Should Wear a Brooch Cummerbund:
* First you put the girdle on your legs, and you raise it to the top.
* Start closing the snaps from the bottom up, in the row of snaps with which you feel most comfortable.
* Close to the last clasp, the girdle should be flush with the bust.
The zippered girdles, for their part, are designed to provide adequate compression, helping you reduce measurements and control excess fat accumulated in specific places on your body.
If You Are Going to Wear a Zipper Girdle, Do the Following:
* You put the girdle on your legs first, and raise it to the top
* Close the first snap and zip up there
* Close the girdle clasp by clasp, and raising the zipper little by little
* Close to the last snap, and zip up until the girdle is closed flush with the bust
Knowing these variants in the girdles, I will now tell you how each type of girdle is used.
How Are Reducing Girdles Used?

In the case of slimming girdles, Curvy-faja has a wide variety of references, and the choice basically depends on when we want to use the girdle and what we want to highlight.
There is a wide variety of girdles, but there are two basic types of girdles: the waistband style and the vest type.
If you are going to wear a girdle, do the following: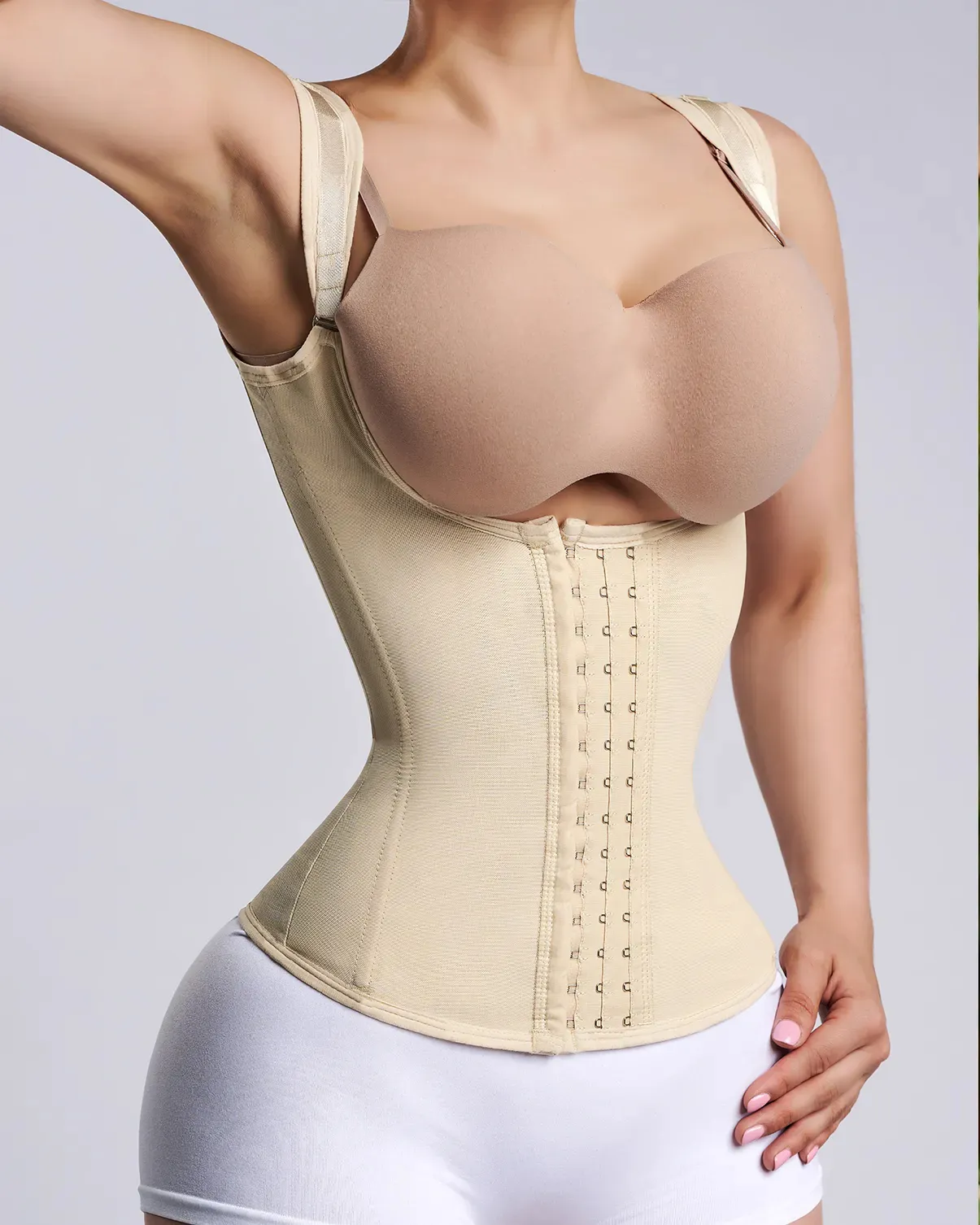 * Begin by closing the first clasp that is under the bust
* Place pin by pin until finished
* Adjust your waist
If You Are Going to Wear a Vest Type Girdle: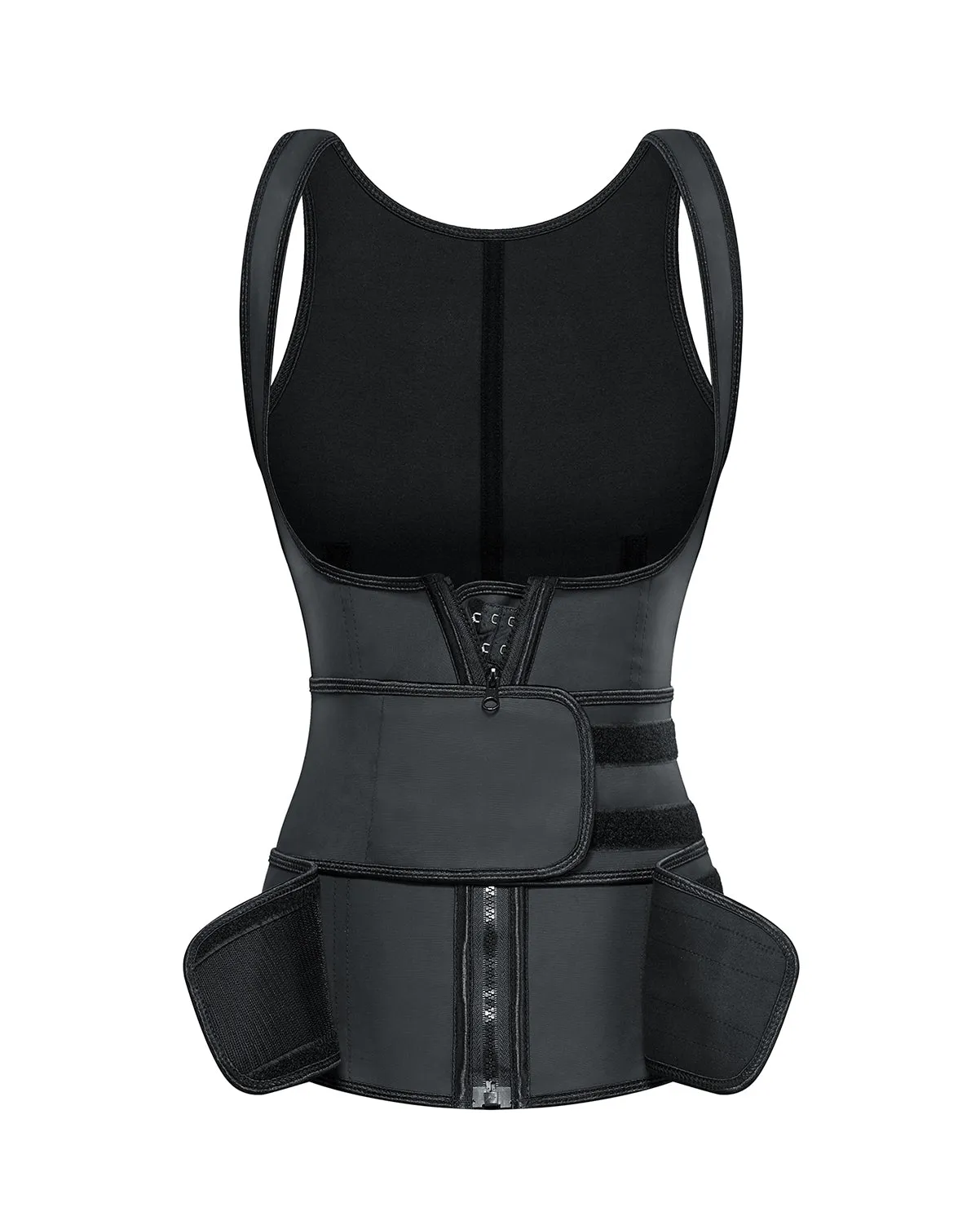 * Put your arms first
* Accommodates the vest girdle
* Start by closing the first clasp that is under the bust
* Snap to snap closure
* Settle again and voila!
How Are Postpartum Girdles Used?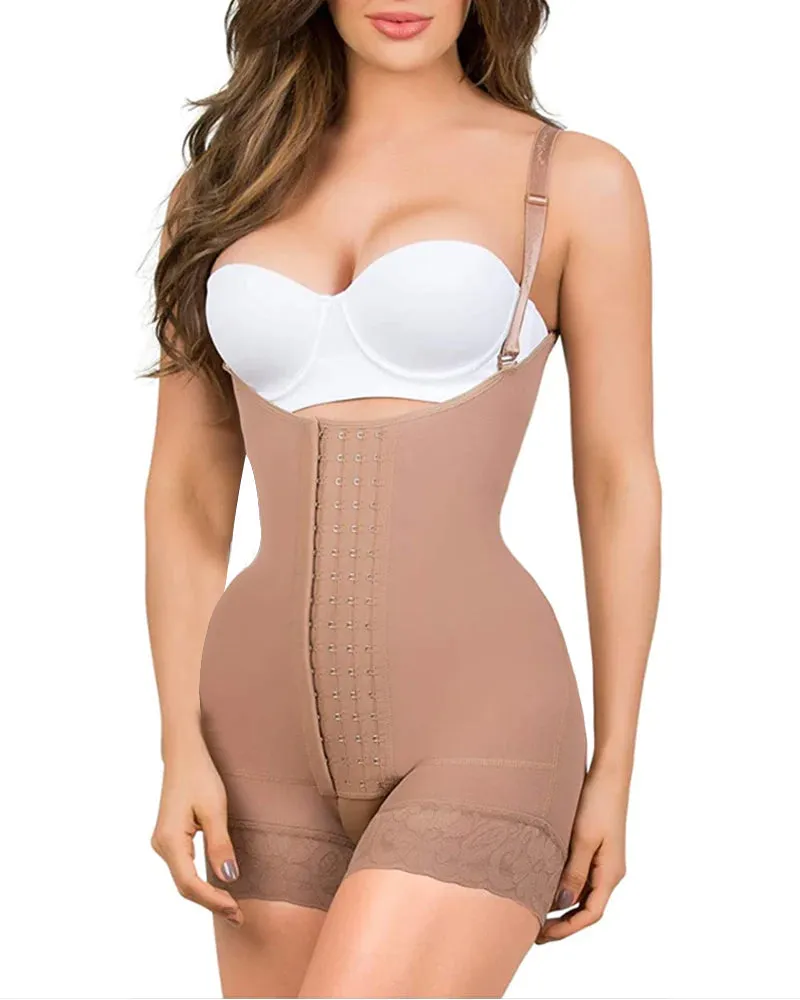 This type of girdle is ideal for when we are recovering from childbirth since it helps us control our abdomen, define our waist and collaborate with the recovery process, facilitating our movements and the adaptation process of our body.
Postpartum girdles are designed in such a way that they do not affect the ability to breastfeed at all, and their compression helps reduce inflammation in the abdominal area that occurs naturally after a natural birth or a cesarean section.
One of the girdles that I recommend for after giving birth is the knee-high girdle, high back, or the postpartum kit for first-time moms in which you can get two postpartum girdles.
Whether you are a mother for the first time or a mother of several children, we can all use a girdle that suits our specific needs.
Remember that it is important to always consult your family doctor before using a girdle, and choose the girdle and size that best suits you with your body measurements.
How Are Post-Surgical Girdles Used?
First of all, I want to tell you that we have a wide variety of girdles and accessories that help us after surgery, and the girdle you buy will depend on the type of surgery you've had and the area you need to compress for optimal recovery.
Post-surgical girdles are very good at maintaining concentrated pressure to flatten the operated area in the best possible way and to help you be safe in your recovery process.
Post-surgical girdles will help us reduce inflammation, fluid accumulation, discomfort, and pain and will support us in the process of returning our bodies to their normal shape.
The use of post-surgical girdles after surgery depends on the type of girdle or accessory that we are going to use.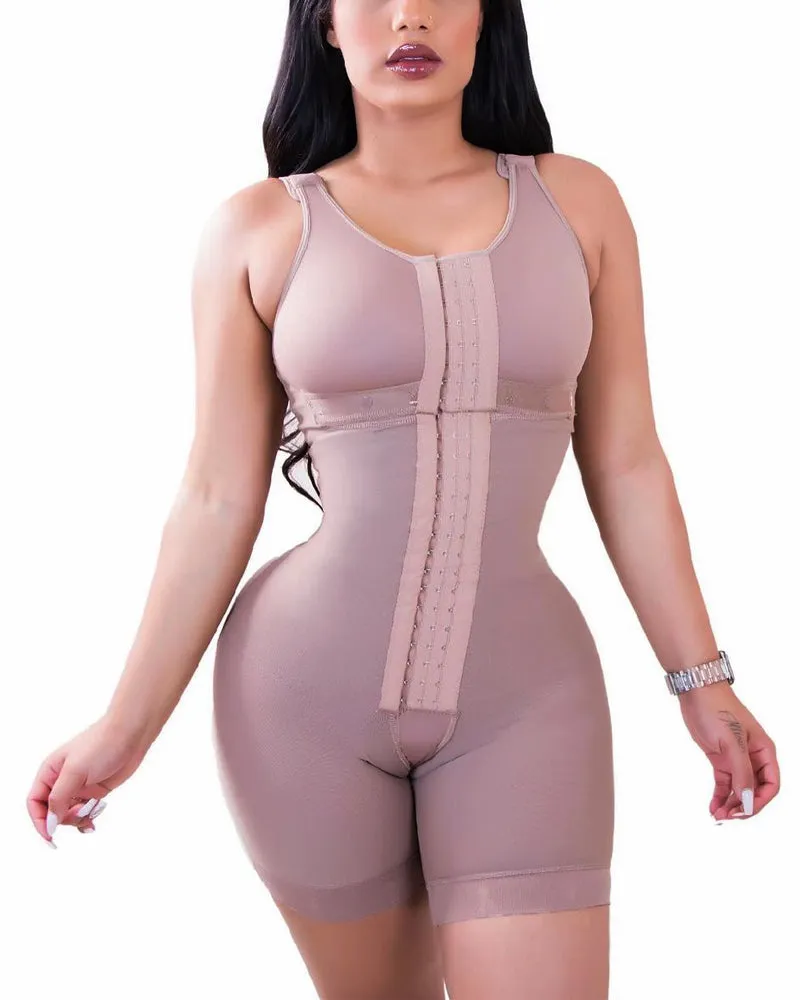 The girdles are packed in a type of bag specially designed so that we can put them in the fridge, this helps us in the inflammation process, and to feel relief during the first days after our operation.
Remember that with the daily use of girdles, we can shape our body the way we want, allowing us to look amazing in any outfit you want to try!
Comment